Mildred Washington was a renowned actress who appeared in film during the 1920s and 1930s. Although, she was an actress not too many people recognize her name. Her repertoire includes appearing in 15 films in small roles. However, her beauty and vivaciousness made her stand out in her acting career.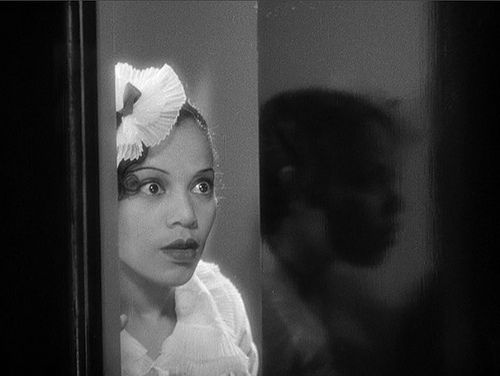 Washington was a highly educated and cultured woman, she graduated from Los Angeles High School where she was an honor graduate and valedictorian. She had two years at the University of California at Los Angeles and also studied at Columbia University. She could speak fluent Spanish and French.
She started on the stage appearing in musicals for many years and later conquered California nightclubs and theaters becoming a full-fledged, substantial, popular entertainer who was called the sensation of the West. She was headliner and dance director for many years at the legendary Sebastian's Cotton Club.  Her best role was in "Torch Singer" starring Claudette Colbert, in which she played a maid/confidante to Colbert.
Washington was on her way to becoming a full-time actress and studio heads were very satisfied with her previous work and beauty but it was her untimely death in late 1933 that stalled her escalating screen career. During a major earthquake in the spring of 1933, she developed appendicitis when she fell running for cover from Graumans Chinese Theater. Her death was caused by peritonitis which followed appendicitis. She died at the age of 28.
sources:
http://simple-movie.com/actor/mildred-washington_191329/
http://www.imdb.com/name/nm0913511/bio?ref_=nm_ov_bio_sm