On June 5, 1954, a well-known African-American landowner, Isadore Banks, vanished from Crittenden County in Arkansas. Days later, his body was found mutilated and burned in a small wooded area on his property.
Banks was born July 15, 1895. In 1918, at age 22, Banks joined the army to fight in World War I. After returning to Arkansas, Banks began work at a utility company laying lines and support poles that carried electricity to the town of Marion, as well as surrounding communities. He worked hard until for everything he had acquired and became one of the most prominent and well-known black men in the county.
Banks' wife was the last person to see him on June, 4, 1954. He left home with the intentions to go pay his farmhands. On June 8, Banks' truck was discovered in a wooded area on his property. Inside of the truck was his loaded shotgun and his coat. Authorities later found his body tied to a tree, drenched with fuel, mutilated, and burned beyond recognition.
The coroner, T. H. McGough, found no sign of robbery or struggle at the scene, indicating that the killing may have occurred elsewhere; the 300-pound body of Banks was likely carried by several people to the site. The coroner also reported that either a knife or firearm discharge left a hole in Banks' right side.
Banks' murder, one of Arkansas' most notorious cold cases of the civil rights era, came on the heels of a wave of lynchings in Vrendenburg and Birmingham, Alabama; Cleveland, Ohio; and Charleston, South Carolina. No one was ever charged for the murder of Banks.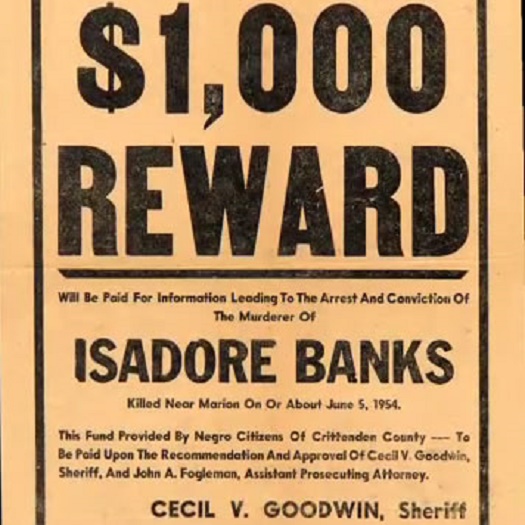 source:
http://nuweb9.neu.edu/civilrights/isadore-banks/