May 10, 1919, the riot in Charleston, South Carolina broke out. It was similar to other U.S. race riots before and afterward being ignited with the most benign of actions.
This year, the city would be nearing a population of almost 68,000 with the bulk of population being Black. There were tensions that never went away since the Civil War ended. With Black people starting businesses, schools,  and moving out of the region, roughly anything became a retaliation-worthy offense.
NIGHT OF THE CHARLESTON RIOT
It is said that on this night, a Black local pushes sailor Roscoe Coleman off a sidewalk. Both sailors and White civilians give chase. The man manages to escape the angry group, but the night isn't over. The altercation turns into a back and forth of throwing bottles and bricks.
Another Black man fired several shots to break up the fight. Similar to Tulsa 1921 and Colfax 1873, rumors spread. In the case of the Charleston Riot, it is said to have been a Black man shooting a White sailor. What follows was rioting by sailors, soldiers, and locals.
Sailors manage to get their hands on guns and opened fire on any Black people in sight. Others rob and vandalize local Black businesses. As a result, Black people retaliate with gunfire of their own. Mayor Tristram Hyde calls for Marines—at least the ones not involved in the riot—to break up the riot and re-establish order in the Charleston. According to one newspaper report, three Black men were killed, 18 injured, and five White men injured. Numbers vary since another report says that six were killed.
AFTERMATH
Several White sailors and a Charleston local were found responsible for instigating the riot. They were also responsible for the deaths of the three Black people as well as damage to Black businesses. Punishments were extremely light since only two sailors were given time. The two sailors were given a year in military prison but no one else was punished.
The NAACP's Charleston issues requests to protect the Black populace from future incidents. Mayor Hyde agrees to all requests except for adding Black people to the police force.
Today Charleston is the second largest city in South Carolina with a population of over 132,600 as of 2015. Demographics have shifted in almost 100 years with the city being majority White and Black people making up the second largest group.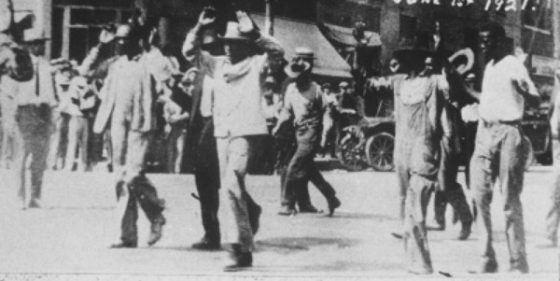 SOURCE
http://www.scencyclopedia.org/sce/entries/charleston-riot-1919/