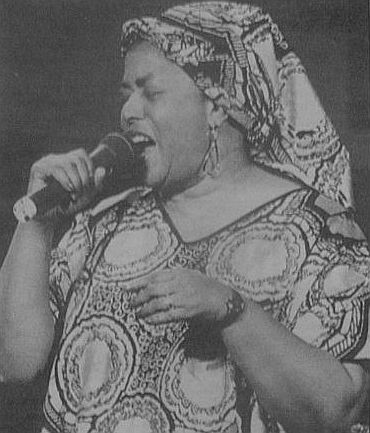 Marriane Mayfield was a singer and bassist. She was beloved in the Portland jazz scene for decades. Her performances drew diverse crowds, and she played many jazz and blues festivals.
Beginning in the late 1970s, Mayfield led her own groups in Portland nightclubs that included Parchman Farm, the Prima Donna, the Jazz Quarry, and the Village Jazz. She appeared at the Cathedral Park Jazz Festival and the Waterfront Blues Festival, and in 1991 her performance at the PDX Jazz Summit was televised by Oregon Public Broadcasting. In 1994, she released the CD, Close Your Eyes.
In addition to her career in music, Mayfield was a fifth grade teacher at Glenhaven and Jason Lee schools. She had put herself through college playing at night and had earned her bachelor's degree and teaching certificate from Portland State University in 1972. She also served as a member of the Metropolitan Arts Commission. Marriane Mayfield died in 2004.
source:
https://oregonencyclopedia.org/articles/mayfield_hill_marianne_1936_2004_/#.WmKCMzdG2M8