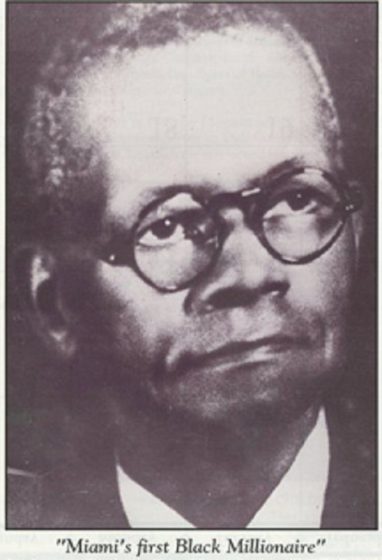 Dana A. Dorsey, better known as D.A. Dorsey, was a Georgia man who arrived in Miami to work as a carpenter on Flagler's railroad. He saw a need among fellow workers for housing, so he got into real estate. He purchased land in Overtown and redeveloped it into affordable housing.
Through years of development, reinvestment and entrepreneurship, Dorsey became Miami's first black millionaire. He owned property in Dade and Broward counties, Cuba and the Bahamas. He later built the Dorsey Hotel, the first black-owned hotel in the city, and founded the first black bank. Dorsey even bought and sold present-day Fisher Island.
Dorsey sold land to establish Miami's first park for blacks, and donated land for the city's first library for blacks and the site of Dorsey High School, which is now D.A. Dorsey Technical College. Today, the D. A. Dorsey house at 250 NW 9th Street is listed on the U.S. National Register of Historic Places, and is owned by The Black Archives History and Research Foundation of South Florida. Dorsey also left a philanthropic legacy in the community.
When Dorsey died in 1940, flags were lowered to half-staff all over Miami. He was buried in Lincoln Memorial Park, Miami's African American cemetery during segregation.
source:
https://en.wikipedia.org/wiki/Dana_A._Dorsey