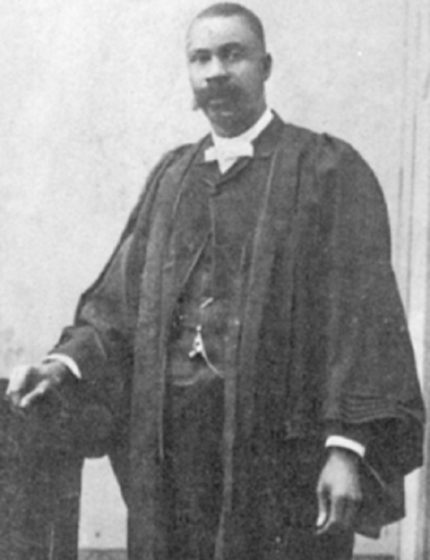 Delos Rogest Davis was the second Black lawyer in Canada and the first Black person appointed to the King's Counsel in all of the British Empire.
Born to enslaved Africans in Maryland, Delos Davis was raised in Colchester Township, near Windsor, Ontario, after his family sought their freedom using the Underground Railroad to reach Canada.
After completing his education, Davis worked as a teacher in Colchester Township. Interested in law, he began to study under county judge Gordon Watts Leggatt and attorney Charles Robert Horne. An able and ambitious scholar, in December of 1871 he became commissioner of affidavits, affirmations, and in 1873 became a notary public.
Davis became the first Canadian Black lawyer to be allowed to practice as a solicitor by 1885 and a barrister by 1886, after years of struggle, through an act of Provincial Parliament. Davis established his practice in Amherstburg in 1887, and went on to specialize in criminal and municipal law. He served as counsel in six high-profile murder cases. However, Davis' primary focus was in drainage litigation — a field of unique importance to the agricultural community in low-lying Essex County, Ontario. Delos Rogest Davis died on April 13, 1915.
sources:
http://www.thecanadianencyclopedia.ca/en/article/delos-davis/