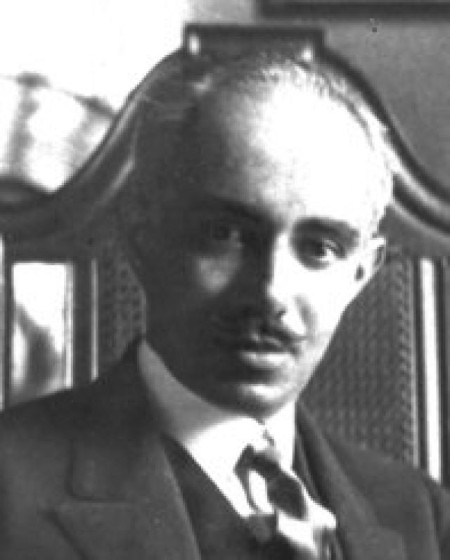 The original architectural drawings for the proposed campuses of Duke University are true works of art, grand in scale and exquisite in detail. As was common they are unsigned with the only credit being in the name of the Philadelphia firm of Horace Trumbauer, Architect. The chief designer of the firm and draftsman, Julian F. Abele, in discussing the unique style of the drawings, once proudly proclaimed, "The shadows are all mine." With that statement Abele unknowingly articulated a central fact of his life. As an African American, he lived in the shadows as time and circumstance conspired to conceal his considerable professional talent.
At Duke, students discovered Julian Abele in April 1986. That spring students protesting for Duke's divestment in South Africa built a shanty town in the main quad. A letter writer to the Chronicle complained that the ugliness of the crude shelters "violates our rights as students to a beautiful campus." In response, Susan Cook, declared that since the architect of the campus was an African American, he would not have objected to the shanty protest because he was a victim of apartheid in his own country and indeed he had not even traveled to view the campus he designed because of his revulsion of segregation then so prevalent in the South1. Cook, a graduating senior, had a special interest in the issue. She also revealed that she was the great grandniece of Julian Abele. Her letter caused considerable discussion on campus. The following Spring Duke's Black Graduate and Professional Student Association initiated the annual Julian Abele Awards and Recognition Banquet, unveiling as part of the program, a commissioned portrait of Abele. President Brodie assisted with fund raising and agreed to the hanging of the portrait, the first of a black at Duke, in the foyer of Allen Building.
The student reaction in 1986-87 was in fact a "rediscovery" of Abele. His role had always been known by administrators and careful observers of the university's history. During the design and construction of the institution, Duke administrators constantly visited the office of the architectural firm in Philadelphia. When Professor William Blackburn published a book on the architecture of the university in 1939, he acknowledged that Vice President Robert Lee Flowers arranged for him to interview Abele in his research. One of Julian F. Abele Jr.'s proud possessions is an inscribed presentation copy of Blackburn's book given to his father whose assistance is acknowledged in the preface.
Read More @https://library.duke.edu/