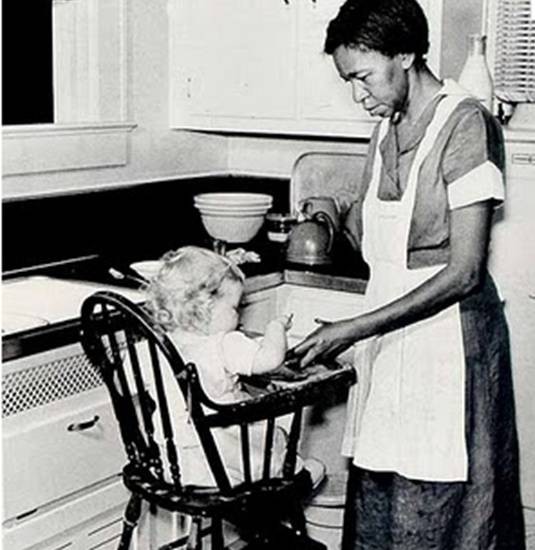 When Dora Lee Jones helped establish the Domestic Workers' Union in Harlem in 1934, it was believed the association was a stepping tool in erasing domestic slavery. The group was first started by a group from Finland and African-Americans in California, who saw the necessity for a fight against the exploitation of Black domestic.
The Union members helped send out letters to the ministers of the African-American churches where many African-American domestic workers attended and urged them to impress upon these women the direct harm they do to themselves and others by going to the slave marts for work and accepting the low wages that these heartless employers offer them.
Bulletin boards were often posted with various items and information on them. There were numerous clippings from papers, pamphlets, and periodicals pertaining to the domestic situation all over the country. There were also notices of bills to be presented, bills that had been presented and petitions to be signed by the members of the Union. This was done so that everyone could be up to date as to what was happening as a result of their efforts and see that what they were doing was worthwhile.
The domestic union set up in New York led to other unions being created in other states and later it became associated with the American Federation of Labor.  Jones' actions were often looked upon as being foolish and lacked importance to some during the early 1900s. However, her actions and effort have helped many domestic workers to get at least the minimum wage and other benefits that they are entitled to in the same way as any other kind of worker.
Source:
https://www.nwhm.org/online-exhibits/industry/DWU.htm