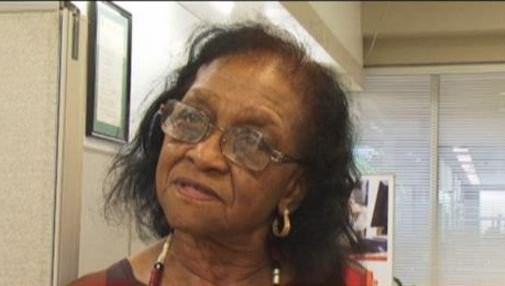 Dr. Ollye Shirley was an accomplished leader in public television, children's programming and advocacy, civil rights activism, public education, community service, and more.
Shirley was accepted to Tougaloo College at age 15. She later interned for Dr. T. R. M. Howard, who was a leader in civil rights and a leader for economic empowerment for blacks. Later she became a teacher at Lanier High School and served as JPS Board president for 15 years.
In her role at PBS in the early 1970s, she worked to allow "Sesame Street" to broadcast in Mississippi. Initially the children's television program was not permitted to air in the state because it showed black and white children together. By 1971, "Sesame Street" was broadcast on Mississippi ETV – today known as Mississippi Public Broadcasting.
Shirley was a former board member of Jackson Public Schools, former chair of the Mississippi State Conference NAACP Education Committee and was former state and regional coordinator of PBS. She's been recognized numerous times for her accomplishments and is considered a mentor to many, including Wilma Mosely Clopton, who produced, wrote and directed a documentary about Shirley titled "In Spite of It All: The Ollye Brown Shirley Story." The documentary details how at a young age Shirley was introduced to the educational disparities African Americans faced.
source: