Ebenezer Don Carlos Bassett  was an African American who was appointed United States Ambassador to Haiti in 1869. He was the first African-American diplomat.
Ebenezer Bassett was born in Derby, Connecticut. He was the second child of Eben Tobias and Susan Gregory, who were both free blacks. was appointed as new leaders emerged among free African Americans after the American Civil War.
An educator, abolitionist, and civil rights activist, Bassett was the U.S. diplomatic envoy in 1869 to Haiti, the "Black Republic" of the Western Hemisphere. Through eight years of bloody civil war and coups d'état there, Bassett served in one of the most crucial, but difficult postings of his time. Haiti was of strategic importance in the Caribbean basin for its shipping lanes and as a naval coaling station.
In nominating Bassett to become Minister Resident to Haiti (the title Ambassador would not be used by the U.S. until 1893), Grant appointed him as one of the highest-ranking blacks in the U.S. government. Bassett's accreditation to the "Black Republic" was no accident either. Though Haiti had gained its independence from France in 1804, it was not officially recognized by the United States until 1862. Ebenezer Bassett died on November 13, 1908.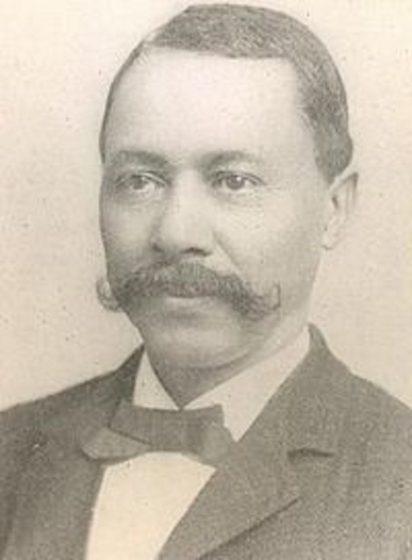 source:
https://en.wikipedia.org/wiki/Ebenezer_Bassett