Julee Panton was a free woman of color. She owned a cottage which she acquired for $300.00. She was known throughout her community as the woman who sold candles and pastries at the cottage.
In June of 1809, Panton sold half of a "lot" to Angelica, a free black woman, for $41.50. Panton sold the remaining half to Franciso Casini, a free Mulatto man for $212.00. Panton was in the population of 'free people of color' who lived in Pensacola under Spanish occupation. These 'free people of color' conducted business on Palafox Street until the Jim Crow law was implemented, and they were forced out.
Legend has it Panton purchased the freedom of slaves and helped them start new lives as free men and women. Her simple, wood-frame house, built around 1805, is the only surviving Pensacola home reminiscent of the Creole cottages of the French Quarter in New Orleans. It now houses an exhibit on black history in West Florida, with visiting hours Monday-Saturday.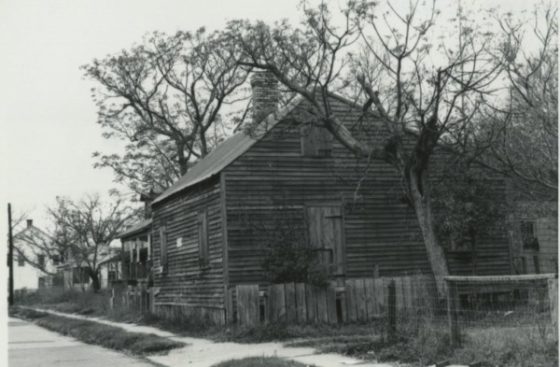 source:
Affluent Black Women in Early Pensacola: Julee Panton and Mercedes Sunday Ruby