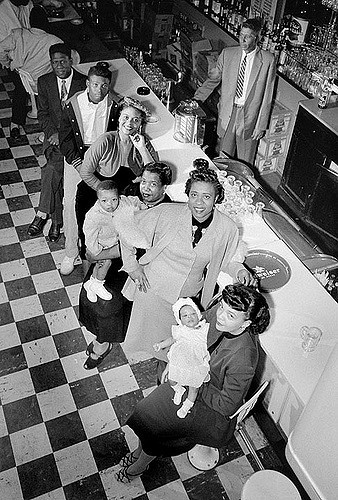 Fannie Mae Duncan was the first African-American woman to succeed as an entrepreneur, philanthropist, and community activist in Colorado Springs. She founded the Cotton Club, a jazz mecca where she booked big name personalities such as Louis Armstrong, Duke Ellington, Count Basie, Lionel Hampton, Mahalia Jackson, and Etta James.
Duncan was born in Luther, Oklahoma to Herbert and Mattie Mae Bragg on July 5, 1918. She moved with her family to Colorado Springs in 1933, when she was 15 years old. After graduating from Colorado Springs High School, she worked at Camp Carson (Fort Carson) in the Phoenix.
She married Edward Duncan, and together they founded Duncan's Café and Bar. In the late 1950's, she expanded her business to include The Cotton Club. The Cotton Club was known for attracting world famous musicians to Colorado Springs during the 1950's and 1960's. The club was a place where blacks could mingle and socialize freely, without the demeaning segregationist codes imposed at other establishments.
Duncan did not discriminate at her clubs, all were welcome, her only concern was that people attending were of appropriate age. Because racial restrictions in hotels left even celebrity African-American musicians without housing, she purchased a historic 42-room mansion to create luxurious accommodations for them and visiting black dignitaries. Fannie Mae Duncan died on September 13, 2005.
Source: