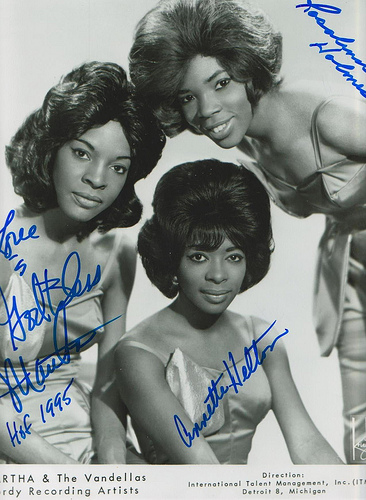 At Black Then, we frequently see interesting photos that give us a glimpse into the past. They tend to show us a piece of black history that is often not covered in textbooks, in history classes, or shown in the media.
In a photo that we found on Black History Album , we see this great image called "Martha Reeves & The Vandellas" . The picture shows Martha and the Vandellas (known from 1967 to 1972 as Martha Reeves and the Vandellas) were among the most successful groups in the Motown roster during the period 1963-1967. In contrast to Motown girl groups such as The Supremes and The Marvelettes, Martha and the Vandellas were known for a harder, R&B sound, typified in "(Love Is Like a) Heat Wave," "Nowhere to Run," "Jimmy Mack" and, their signature song, "Dancing in the Street. [source: wikipedia]
Want to know more about Black History ? Visit Discoverblackheritage.com, the Black Heritage Travel Guide.
Found On Flicker.com in Black History Album