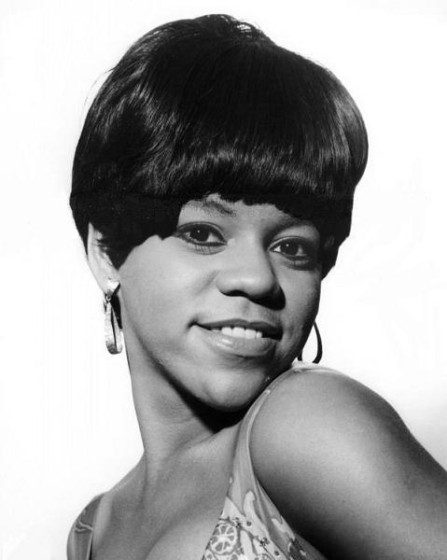 Florence Ballard Chapman was an American vocalist and one of the founding members of the Motown vocal group "The Supremes."
Ballard was born in Detroit, Michigan on June 30, 1943 to Lurlee Wilson and Jesse Ballard. She was the eighth of 13 children. Due to hard times, her family eventually moved to a different town in Michigan by the time she turned 15. Family and friends gave her the nicknames "Blondie" and "Flo."
She attended Northeastern High School and was coached vocally by Abraham Silver. Ballard had prior met future singing partner Mary Wilson during a middle school talent show, later becoming friends while attending Northeastern High. Ballard always aspired to be a singer. She landed a spot with "The Primes" and later recruited her friend Mary Wilson to join the group. Wilson who was friends with Diana Ross recruited her to join the group as well.
Later in 1960, the "Primettes" signed a contract with Lu Pine Records, issuing two songs that failed to perform well. During that year, they kept pursuing a Motown contract and agreed to do anything that was required, including adding handclaps and vocal backgrounds. By the end of the year, Berry Gordy agreed to have the group record songs in the studio. Their name was changed to the Supremes to keep them from being mistaken for a male group.
After much success with the Supremes, Ballard was replaced in the group. She had become upset with the way the group was going and felt that Motown Records had destroyed the relationship among the women with their schedules and making Diana Ross the star. Ballard began drinking and missing appointments, after several chances to get herself together Gordy made the decision to replace her.
In March 1968, Ballard signed with ABC Records, releasing two unsuccessful singles. After an album for the label was shelved, her settlement money was depleted from the Chapmans' management agency, Talent Management, Inc. In 1988, Ballard was inducted to the Rock and Roll Hall of Fame as a member of the Supremes alongside Diana Ross and Mary Wilson.
source:
http://thesupremes.wikia.com/wiki/Florence_Ballard
http://www.imdb.com/name/nm0050610/