Isaac M. Burgan was born a slave October 6, 1848, in McDowell County, North Carolina near Marion to a slave, Sylva Burgan.
Burgan was still just a young child when he decided to fight back. His mother worked as a house slave and often took him along with her to the "main house" where he learned to read and write from the white children. His increasing knowledge began to worry his owners but he put their fears to rest by using his smarts for the good of the farm. Burgan soon became an influential figure on the plantation, getting that the other slaves did not receive.
Although Burgan was valuable on the plantation, his mother still endured the same type punishments as the other slaves. When she angered the bosses, the overseer decided it was time for a beating. Isaac heard her screaming as the whip tore at her back and was suddenly faced with the biggest decision of his young life. Should he stay out of it? Or save her? The choice was simple. Isaac picked up a heavy iron poker, walked up behind the overseer, and caved in the back of his head.
Burgan fled, but when he caught and returned was himself whipped. He then was hired out, eventually taking work in Tennessee where he began to attend school when he had spare time from his work on the railroads. After the Civil War, Isaac earned a B.A., D.D., and LL.D. and became a pastor, teacher, and the president of Paul Quinn College in Waco, Texas.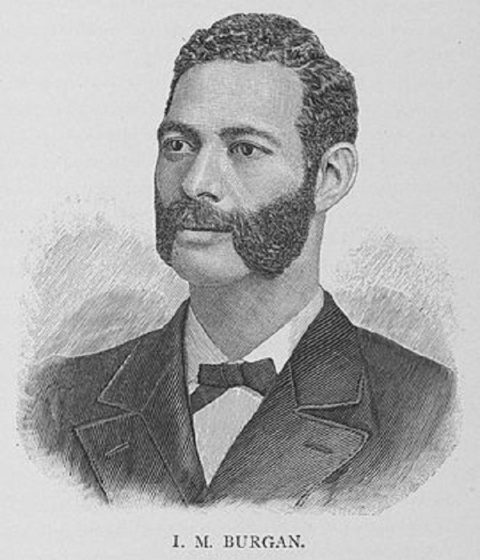 source:
https://en.wikipedia.org/wiki/Isaac_M._Burgan