Dr. Albert Forsythe was born and raised in the Bahamas. He attended Tuskegee Institute and graduated from dental school at McGill University in Canada. He later opened up his practice in Atlanta City, New Jersey.
Despite some attitudes at the time, Forsythe purchased an airplane and took flight instructions from Ernie Buehl and Chief Anderson. At the time his accomplishment of receiving his flight license was great for a black man.
Forsythe, along with Chief Anderson took long distance flights. The flight to Montreal and the Caribbean in 1934, was made in an attempt to break down the color barrier in aviation. At that time, the only place that would train blacks to fly was a school in Philadelphia. The only two instruments the men had on the trip was a compass and altimeter. The weather was difficult and yet the two men completed a successful trip. Forsythe and Anderson are recognized as the first blacks to fly across an international border.
Despite his passion for flying, Dr. Forsythe always maintained his dentistry practice in Atlanta City. In 1985, he was elected to the Aviation Hall of Fame of New Jersey. On February 7, 1986, The Mayor of Newark proclaimed the day  as "Albert Forsythe Day."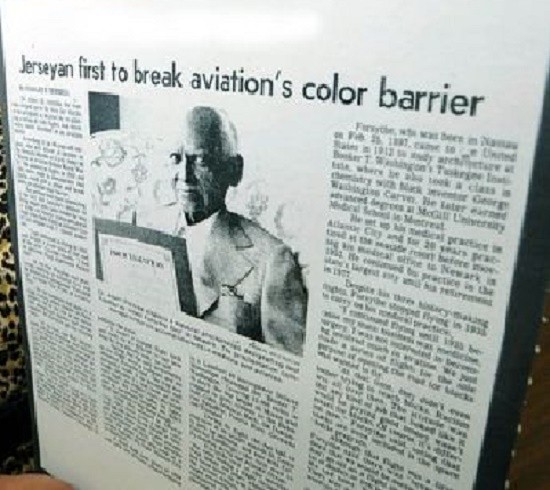 source:
http://www.nytimes.com/1986/05/09/obituaries/dr-albert-forsythe-88-dies-among-first-black-aviators.html