With a vision, determination, and courage, Frankie J. Pierce established the Tennessee Vocational School for Colored Girls. Pierce saw the need to help young African-American girls throughout the state, and her inspiration to open up a school came after observing schools in other southern states. She was mostly influenced by a close friend who worked as a probation officer and took delinquent black girls to jail because the law would not permit them to enter white institutions.
Pierce was born after the Civil War to Nellie Seay, a slave of a Smith County legislature. She received her education in John G. McKee Freedmen's School in Nashville.
She set out to lay out the foundation of support of the school by organizing the City Federation of Colored Women's Clubs and the Negro Women's Reconstruction Service League. She was also a leading member of The First Colored Baptist Church.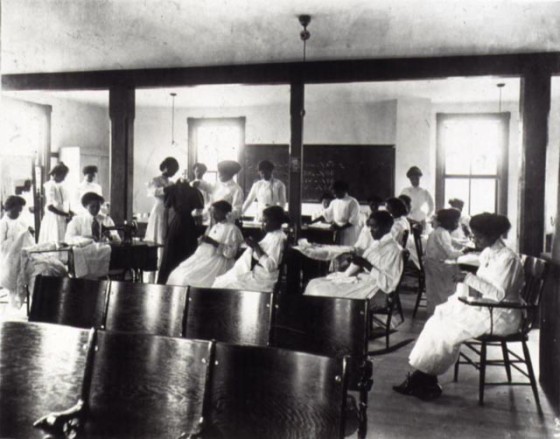 After extensive lobbying, the Tennessee Vocational School for Colored Girls bill was passed by the General Assembly on April 7, 1921, and the school opened its doors on October 9, 1923. Frankie Pierce became the school's first superintendent; she held the position until 1939. The school was located at 2700 Heiman Street, stood on sixty-six acres of land, and was staffed with over sixty workers. Girls as young as twelve were received from across the state and were released through the Division of Juvenile Probation. Classes went up to ninth grade and included academic and vocational training.
The Tennessee Vocational School for Girls was renamed the Tennessee Reception and Guidance Center for Juveniles before it closed in 1979. After retirement, Pierce continued to live in Nashville and maintained her position as an active leader in the community. She served as the chairman of the Building Campaign for the Negro division to raise funds for the building of the Blue Triangle Branch of the YWCA in 1952. Pierce died in 1954.
source:
https://www.stoppingpoints.com/tn-base/sights.cgi?marker=Frankie+J.+Pierce&cnty=Davidson