Fred T. Jones was a physician, administrator and community activist. Jones helped organize the Great Southern Mutual Life Insurance Company and served as its Medical Director until December 31, 1926 when it merged with the Universal Life Insurance Company of Memphis.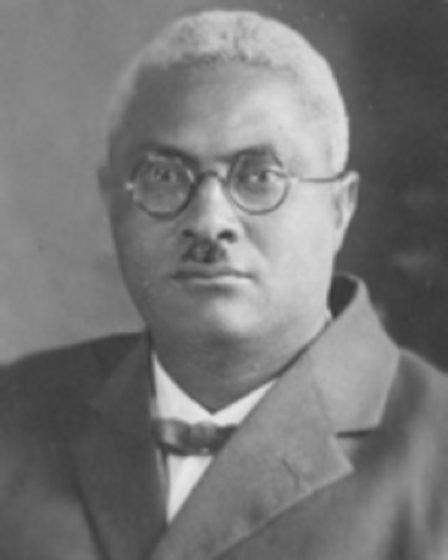 Jones was born in Homer, Louisiana and was the oldest of eleven children of Fred R. and Harriett E. Jones. After attending Claiborne Parish School in Louisiana, Bishop College in Marshall, Texas and Tuskegee Institute in Tuskegee, Alabama, the younger Jones graduated from Arkansas Branch Normal. He received his Medical Degree from Meharry Medical College in Nashville, Tennessee, in 1905.
During this time at Meharry,  he met and married Hattie McGraw. However, the couple divorced soon after the birth of their daughter. In 1907, he married Katie Lizzie Chandler and he father seven children.
Louisiana's laws of segregation prevented Jones from practicing medicine in Homer, Louisiana. He moved his family to Shreveport, Louisiana, where he founded the Mercy Sanitarium in 1915. At the urging of Dr. R. A. Williams, of Provident Hospital, Chicago, Illinois, he moved his family to Little Rock, Arkansas, where he established the Bush Memorial Hospital in 1918.
Jones popularized the concept of the "hospital plan," an insurance plan whereby subscribers would pay monthly dues to offset future hospital visits. In 1920, he copyrighted "The Fraternal, Benevolent, Charity and Hospital Plan," which described his vision of affordable healthcare for African Americans. By all accounts, the hospital plan was successful.
He later purchased a property in a predominantly Black area and opened the 100-bed capacity Great Southern Fraternal Hospital at 815 W. 9th Street where he operated as General Manager and Chief Surgeon for eight years. As a civic leader, Jones often challenged the White members of the Little Rock Board of Education to improve the Black schools and education. As a political leader, he sent a petition to President Franklin Roosevelt recommending the appointment of Honorable Brooks Hayes as United State District Judge for the Eastern District of Arkansas. Jones died in 1938.
source:
http://www.encyclopediaofarkansas.net/encyclopedia/entry-detail.aspx?entryID=5363