Jewel Plummer Cobb was a distinguished American biologist, cancer researcher, and academic administrator. She served as president of California State University, Fullerton from 1981 to 1990.
Cobb was born in Chicago on January 17, 1924 as the only child of Frank V. Plummer, and Carriebel (Cole) Plummer. She was the great-granddaughter of a freed slave. Her grandfather was a pharmacist, her father Frank was a physician. Her mother Carriebel was a physical education teacher
During her sophomore year of high school, she became interested in biology. Cobb matriculated at the University of Michigan in 1942, but unsatisfied with segregated housing for African-American students at Michigan, she transferred to Talladega College in Alabama, where she graduated with a B.A. in biology in 1945. She became a member of Alpha Kappa Alpha sorority.
Cobb initially was denied a fellowship for graduate study in biology at New York University because of her race. However, following a personal interview, she was granted the fellowship. She received her M.S. degree from NYU in 1947 and her Ph.D. degree in cell physiology in 1950.
Cobb's research included work on the relationship between melanin and skin damage, and on the effects of hormones, ultraviolet light, and chemotherapy agents on cell division. Dr. Cobb has done extensive cancer research, specializing in cell biology, and was a member of the National Science Board from 1974 to 1980. She discovered that methotrexate was effective in the treatment of certain skin cancers, lung cancers, and childhood leukemia. The drug continues to be used in chemotherapy to treat a wide range of cancers.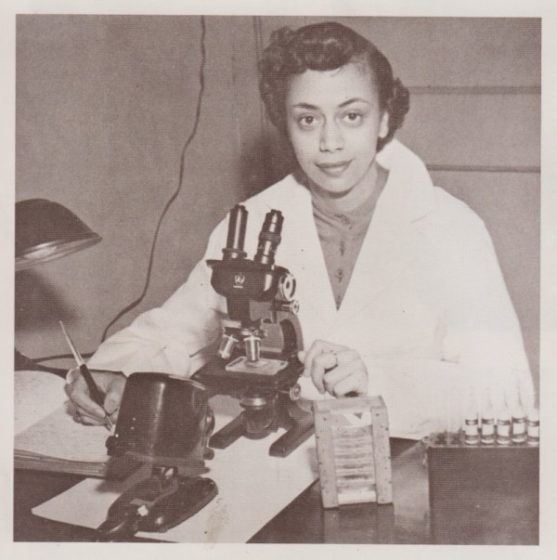 source:
http://www.blackpast.org/aah/cobb-jewel-plummer-1924
http://aaregistry.org/historic_events/view/jewel-plummer-cobb-biologist