Charles Henry Alston was a prominent artist and teacher during the Harlem Renaissance. He was born in Charlotte, North Carolina; after his father died, his mother relocated the family to New York.
Alston later attended DeWitt Clinton High School and graduated from Columbia University in 1939. In 1931, he received his master's degree from Columbia's Teachers College. Although Alston was on a different career path, he always had a love for art and painting.
In 1938, the Rosenwald Fund provided money for Alston to travel to the South, which was his first return to the area since leaving as a child. He traveled with Giles Hubert, an inspector for the Farm Security Administration, as he provided access to certain situations that allowed Alston to photograph various aspects of rural life.
In 1956, he became the first African-American instructor at the Museum of Modern Art. Alston designed and painted murals at the Harlem Hospital and the Golden State Mutual Life Insurance Building. The civil rights movement had an enormous impact on Alston's paintings. The period was considered to be one of his most powerful and impressive periods, as began working in black and white up until the mid-1960s. Some of the works are simple abstracts of black ink on white paper.
Alston has been recognized with numerous awards. His best-known paintings are "Family" and "Walking." In 1990, Alston's bust of Martin Luther King, Jr., became the first image of an African American displayed at the White House.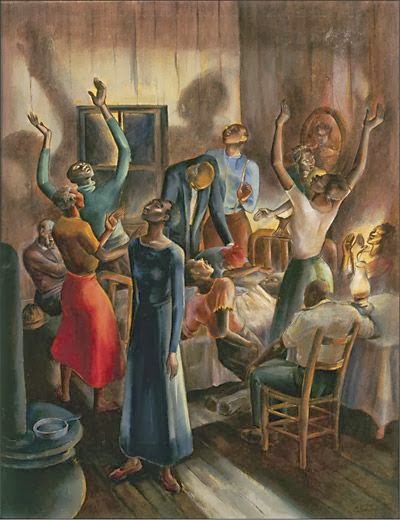 sources:
http://www.thefamouspeople.com/profiles/charles-alston-356.php
http://aaregistry.org/historic_events/view/charles-alston-harlem-renaissance-artist-and-teacher
https://en.wikipedia.org/wiki/Charles_Alston