Actress Gail Fisher broke several barriers as a young Black actress in television during the 1960s. She was the first Black performer to get dialogue in a nationally aired commercial, and as Peggy Fair on Mannix, only the second Black woman (the first being Nichelle Nichols of Star Trek) cast as a regular character in a dramatic hour-long network series, a role for which she won an Emmy award in 1970.
Fisher was one of five children born in Orange, NJ August 18, 1935. She was 2 when her father died. As a teenager she was a cheerleader. She was Miss Transit and Miss Black New Jersey and Miss Press Photographer. She modeled occasionally, worked in a factory and skipped meals to pay for acting lessons. She studied with Lee Strasberg and joined what was then the Repertory Theater at Lincoln Center, working with Elia Kazan and Herbert Blau. Mr. Blau cast her as a young firebrand in a 1965 production of "Danton's Death."
She was later a beauty pageant winner and became a model, using the money she earned in the latter profession and from her regular job in a local factory in New Jersey to take acting lessons in New York.
In 1965, teacher Herbert Blau cast Gail in a classical stage production of "Danton's Death". Gail also understudied Ruby Dee in "Purlie Victorious" on Broadway and toured with a production of "A Raisin in the Sun". She picked up some television work, including commercials, and it was her spot for All detergent that marked a breakthrough for Black performers in that field.
Fisher won an Emmy Award in 1970 for her portrayal of Peggy Fair, secretary to the gumshoe played by Mike Connors on the CBS television series "Mannix." Gail Fisher died on Dec. 2, 2001.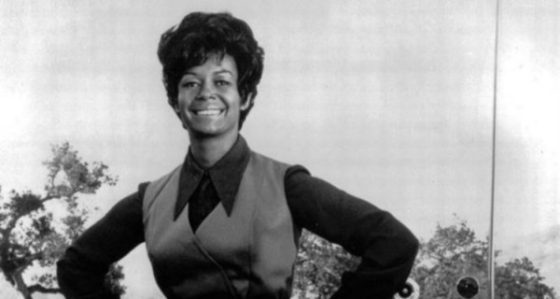 source:
https://en.wikipedia.org/wiki/Gail_Fisher