Ada Lois Sipuel Fisher was a lawyer, administrator and activist.
Born on February 8, 1924, she was the daughter of a minister. Her brother planned to challenge segregationist policies of the University of Oklahoma, but went to Howard University Law School in order to not delay his career further by protracted litigation. Fisher was willing to delay her legal career in order to challenge segregation. In 1946, she applied at the University of Oklahoma and was denied because of race, and in 1948, the Supreme Court ruled that the state of Oklahoma must provide instruction for Blacks equal to that of whites.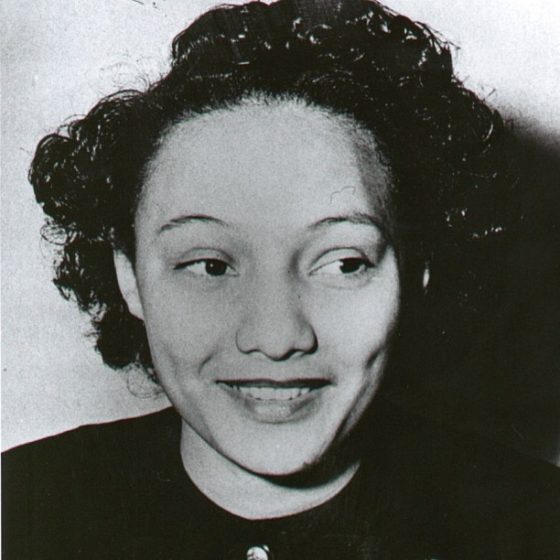 In order for the state to comply, the state of Oklahoma created the Langston University School of Law, which was located at the state capital. However, further litigation was necessary to prove that this law school was inferior to the University of Oklahoma law school.
Finally, in 1949, Fisher was admitted to the University of Oklahoma law school, becoming the first African American woman to attend an all-white law school in the South. By this time, she was married and pregnant with the first of her two children. The law school gave her a chair marked "colored," and roped it off from the rest of the class.
However, her teacher and the students welcomed her. Her classmates shared their notes and even studied with her, helping Fisher to catch up on materials she had missed.
Although Fisher had been admitted to the school, she had to eat in a separate chained-off guarded area of the law school's cafeteria. However, Fisher recollected years later, that many white students would crawl under the rope when the guards were not around and eat lunch with her.
Her lawsuit and tuition were supported by hundreds of small donations. She graduated in 1951 with a Master's degree and began practicing law in her hometown of Chickasha in 1952.
Fisher later practiced law in Oklahoma City, representing clients in segregation cases. She returned to Langston University to be its public relations director in 1956 and a full-time faculty member in 1959.
In 1991, she received an honorary doctorate from the University of Oklahoma and accepted appointment to the OU Board of Regents the following year. She was appointed by the governor of Oklahoma, David Walters, in 1992 to the Board of Regents of the University of Oklahoma. Fisher died in 1995.
sources:
http://www.uncrownedcommunitybuilders.com/person/ada-sipuel-fisher
http://aaregistry.org/historic_events/view/ada-lois-sipuel-fisher-oklahoma-legend
http://www.blackpast.org/aaw/fisher-ada-lois-sipuel-1924-1995