American mezzo-soprano and soprano singer Grace Melzia Ann Bumbry is considered one of the leading opera singers of her generation. She was born on January 4, 1937, in St. Louis, Missouri. Bumbry grew up singing in the church choir along with her parents and two brothers. She attended Sumner High School in St. Louis where she was mentored by Kenneth Brown Bilups, a well-known black music choir director. At the age of 17, she won a talent contest on a St. Louis radio station. Her prize included a scholarship to a local conservatory school, but the school was unwilling to admit an African American student.
She first made her appearance in concert in 1959 in London, and her opera debut at the Paris Opera in 1960, at the age of 23. She sang the mezzo-soprano part of Amneris in Giuseppe Verdi's "Aida." In 1961, she became the first black woman to sing the role of Venus in Richard Wagner's Tannhauser at the Wagner Bayreuth Festival.
Bumbry performed around the world and mastered the great mezzo-soprano and soprano roles in the classical opera repertoire in a career that spanned nearly 40 years. Bumbry made her Royal Opera House, Covent Garden debut in 1963; her La Scala debut in 1964; and her Metropolitan Opera debut as Princess Eboli in Verdi's "Don Carlo" in 1965.
Bumbry continued to sing professionally through the 1980s and 1990s. She has been featured in a tribute to legendary contralto Marian Anderson at Carnegie Hall. In 2009, she founded The Grace Bumbry Vocal and Opera Academy in Berlin. She was also among those honored with the 2009 Kennedy Center Honors, for her contribution to the performing arts.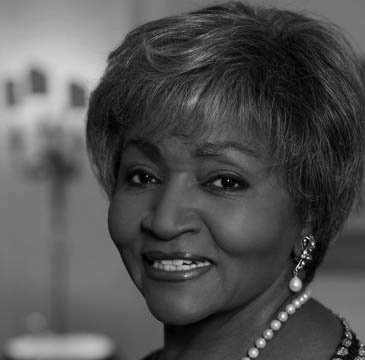 sources:
http://gracebumbry.com/
http://www.biography.com/people/grace-bumbry-21088649