John Warren Davis was one of the nation's most distinguished educators and earliest civil rights leaders. He helped found one of the first NAACP chapters in Atlanta.
Davis was born in Milledgeville, Georgia, on February 11, 1888. He was the son of a merchant. Davis received a bachelor's degree from Morehouse College in 1911. On September 1, 1919, Davis became president of West Virginia Collegiate Institute (present-day West Virginia State College) at Institute upon the personal recommendation of famed educator Carter G. Woodson.
While serving as president of West Virginia Collegiate Institute, the school became one of the leading black colleges in the country in both academics and athletics. Davis enacted major changes to the campus in his first ten years. Some of the top educators in the nation chose to teach at Institute, in large part due to Davis' influence. West Virginia Collegiate Institute became the first all-black school in the nation to be accredited by the North Central Association of College and Secondary Schools in 1927.
Davis also became the first African-American member of the Committee on Institutions of Higher Education of the same organization. In 1929, the school's name was changed to West Virginia State College and began conferring college degrees. The school also became home to several public institutions including the home for deaf and blind African Americans and the black agricultural extension program.
On September 11, 1939, Davis received approval from the Civilian Aeronautics Authority in Washington, D.C., to establish a Civilian Pilot Training Program at the college, the first African-American college in the country to do so. In the summer of 1940, West Virginia State College became the first black college to enroll white trainees into their flight program, a precedent for integrating the military.
In the late 1930s, Davis was more involved in national civil rights activites. In 1939, he was elected to serve on the Board of Directorsof the NAACP Legal Defense and Educational Fund, two days after its inception. He resigned as president of West Virginia State in 1953 and left the state to become the fund's director of education. John Warren Davis died on July 12, 1980.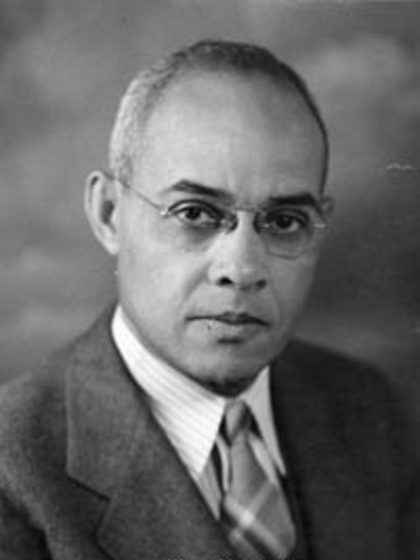 source:
http://www.wvencyclopedia.org/articles/1717