Harrison B. Wilson, Jr. is a legendary basketball coach and highly regarded university president. Harrison Wilson, Jr. was born on April 21, 1925, in Amsterdam, a small city in upstate New York. His mother, Marguerite Ayers, was a school teacher, and his father, Harrison Wilson, Sr., worked in construction. Dr. Wilson's grandson is the 2014 Super Bowl champion football player and quarterback for the Seattle Seahawks, Russell Wilson.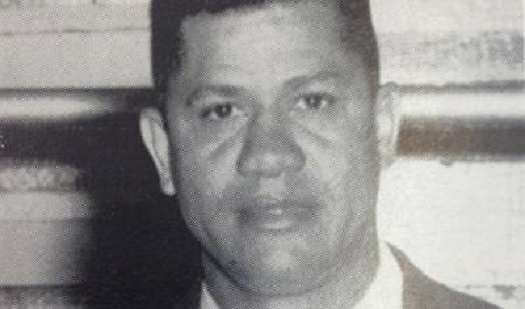 At the age of 19, Wilson enrolled at all-black Kentucky State University, where he eventually received his B.A. His time at Kentucky State was interrupted, however, by a two-year period in the U.S. Navy from 1945 to 1947.  While at Kentucky State, Wilson was an honor student as well as a star athlete in basketball, football, baseball, and track.
In the early 1950s, Wilson received his M.A. degree and his D.H.S. in health science and administration from Indiana University. Between the ages of 23 and 39, Wilson worked as a professor, administrator, and coach at Jackson State College (now Jackson State University).
He served as the head basketball coach at Jackson State from 1951 to 1960, and is considered to be the architect of modern basketball at that institution. His 371-93 career record ranks him first on Jackson State University's all-time wins list. He never had a losing season his 13 years at the helm of the Tigers' program, and led two of his teams to 29-win seasons in 1955 and 1963.
Additionally, he became chairman and professor of health and physical education at Tennessee State University in Nashville, Tennessee. He also worked at Fisk University as the assistant to the President before being named President of Norfolk State University in 1975.
Upon his retirement in 1997, Wilson was honored by Old Dominion University as one of their Strong Men and Women Excellence in Leadership series.
sources:
http://www.thehistorymakers.com/biography/harrison-b-wilson-41
http://articles.dailypress.com/1996-07-22/news/9607220043_1_black-colleges-and-universities-historically-hampton-university