Dr. Helen Octavia Dickens was a pioneer in the medical field. A doctor, professor of obstetrics and gynecology, and former associate dean of medicine, she was the first African-American woman to be admitted to the American College of Surgeons.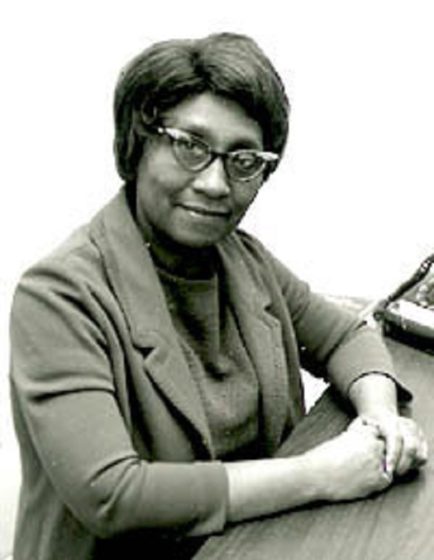 Dickens was born on February 21, 1909, in Dayton, Ohio, to Charles and Daisy Dickens. After graduating from Roosevelt High School, she attended Crane Junior College in Chicago, Illinois. She was a 1934 graduate of the University Of Illinois School Of Medicine, the only African-American woman in her graduating class.
She spent two years after graduation at Provident Hospital in Chicago, and then practiced with Dr. Virginia Alexander in a birthing-home practice in North Philadelphia.
In 1943, Dickens was accepted into a residency at Harlem Hospital in New York City. She finished her residency in 1946, and was certified by the American college of obstetricians and gynecologists in the same year. In 1945, she became the first female African American board-certified ob-gyn in Philadelphia. During that same year, Dickens became director of the department of obstetrics and gynecology at Mercy Douglass Hospital in Philadelphia.
She joined the courtesy staff of Women's Hospital in 1951. Five years later, she joined the staff and faculty in the department of obstetrics and gynecology in the School of Medicine when the University of Pennsylvania acquired Women's Hospital. The Teen Clinic at Penn, which was founded in 1967 under Dickens leadership, served school-aged mothers in the inner city. Resources included group therapy, educational classes, family planning assistance, and prenatal care.
Dickens was a member of the Pan American Medical Women's Association; she served as the organization's president from 1968 to 1970. In 1982, Dickens received an honorary degree from the University of Pennsylvania. She was also a member of the board of directors for the American Cancer Society, the Children's Aid Society, and the Devereux Foundation. Dr. Helen Octavia Dickens died on December 2, at the age of 92.
valium-pharmacy.com
tramadolforsale.com
tramadol-faq.com
tramadolpainpill.com
tramadolwebsite.com
www.tramadolsupply.net
tramadoldruginfo.com
tramadolsales.com
ordertramadoltoday.com
wheretobuyvalium.com
www.online-buy-ambien.com
cbdgummiesoffer.com
24x7cbdoil.com
optimumcbdoil.com
www.one-soma.com
ambien-online-buy.com
ambien-rx-online.com
ambien-online-rx.com
online-ambien-zolpidem.com
discountvaliumonline.com
online-valium.net
valium-online.com
valium-pills-online.com
source: