Did you know that the top selling brand whiskey, Jack Daniels, just might be the tantalizing and tasty results of a slave?
For many years, people believed the whiskey was solely made by a white, moonshine man. However, that just might be farthest from the truth. The company of the liquor now states that a slave may just be its founder.
The story behind the company's findings asserts that a preacher and moonshiner, Dan Call, took in an orphan named Jack Daniels and taught him everything there was to know about running his whiskey still business. However, Nearis Green, also known as Nearest or "Uncle Nearest," was one of Call's slaves. According to oral history, unofficial documents, and other information, Green actually taught Call how to first make the tasty "spirits."
Call and Daniels eventually decided to go into business together. However, during the 1800s, Daniels split from his mentor to later become famous for his business.
It is believed by historians that white moonshine men stole slaves "liquor-making recipes" for decades, as slaves were known to have some of the best recipes to make the real "good stuff." Enslaved men not only made up the bulk of the distilling labor force, but they often played crucial skilled roles in the whiskey-making process.
However, not everyone is believing the story. Some skeptics believe that it is just a more convenient way to market the liquor and get more buyers, especially since Jack Daniels is about to celebrate its 150th anniversary. Nevertheless, the company started researching its various origin stories and decided that the case for Nearis Green's contribution was persuasive, and should be told.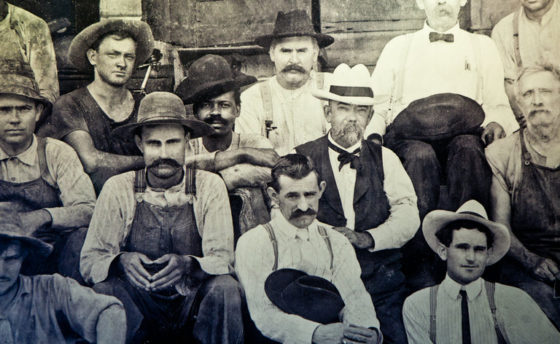 sources:
http://www.dailymail.co.uk/news/article-3661296/Was-Jack-Daniels-created-slaves-Whisky-maker-reveals-secret-history-150th-anniversary.html