Isaac Burrell arrived in Roanoke, Virginia in 1893 as one of its first black doctors. He started a pharmacy on Gainsborough Road between Patton and Harrison Avenues that eventually became the largest black owned pharmacy in southwest Virginia.
Burell was born on March 10, 1865 at his father's farm in Chula, Virginia, in Amelia County, Virginia. He probably the son of a former slave, Isaac David Burrell first attended Lincoln University (Pennsylvania) and later received an M.D. in 1893 from the Leonard Medical College of Shaw University in Raleigh, North Carolina.
Dr. Burrell died suddenly and tragically in 1914 after being forced to travel in a railroad baggage car to Freedman's Hospital in Washington, DC to be treated for an appendectomy. Local white doctors refused to treat him, thereby violating their solemn medical Hippocratic Oath in favor of its white supremacist counterpart called the Hypocritic Oath.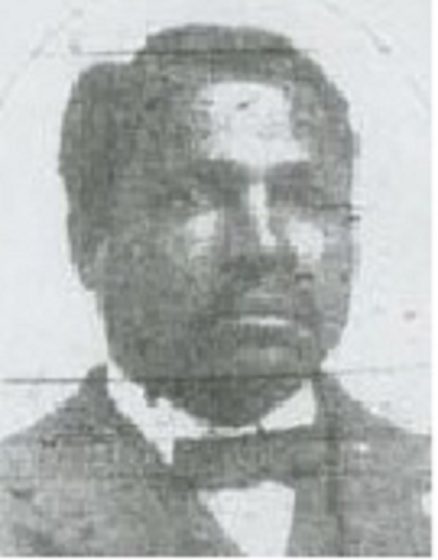 source:
https://en.wikipedia.org/wiki/Isaac_D._Burrell