​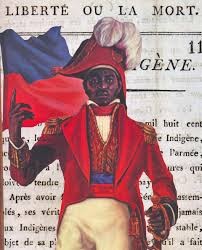 Happy Independence Day, Haiti!!
Haiti gains their independence after the revolution ends. It lasted from August 1791 – January 1, 1804 (12 years, 4 months, 1 week and 3 days).
The Haitian Revolution, lead by Jean-Jacques Dessalines, was a successful anti-slavery and anti-colonial insurrection that took place in the former French colony of Saint Domingue that lasted from 1791 until 1804. It affected the institution of slavery throughout the Americas.
Self-liberated slaves destroyed slavery at home, fought to preserve their freedom, and with the collaboration of mixed raced peopls, founded the sovereign state of Haiti.
The Haitian Revolution was the ONLY slave uprising that led to the founding of a state free from slavery and ruled by non-whites and former captives.
Read more stories like this at: Daily Black History Facts