Most people will not recognize the face nor the name of Ola Hudson. However, Hudson had an extensive background in Dance and Theater Arts. She knew how to stop a room and draw all eyes on her fashionable appearance. Most noted for her accomplishments as a couturier and costume designer, her clients included Stevie Wonder, Janet Jackson, Pointer Sisters, Diana Ross, and John Lennon.
Those who recognize the name "Slash," the British-American musician and songwriter, might be surprised to know that his mother was Ola Hudson. Slash is best-known as the lead guitarist of the American hard rock band, Guns N' Roses.
A collection of the work Hudson designed for David Bowie can be found on permanent display at New York's Metropolitan Museum of Modern Art. She also designed fashion collections for Henri Bendels in New York, Fred Segals and Maxfield Blu in Los Angeles, Right Bank Clothing in Beverly Hills, and Neiman Marcus. Hudson died in 2009.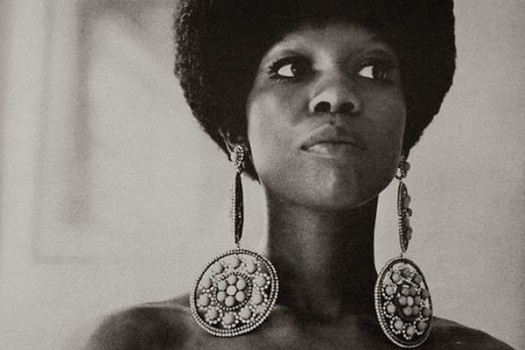 source: