Jennifer Hodge de Silva was a pioneering African-Canadian filmmaker of the 1970s and 1980s. She was the first Black filmmaker to work consistently with both the National Film Board (NFB) and the CBC. She produced an acclaimed and influential body of work known as realist social-issue documentary. Her highly regarded film Home Feeling: A Struggle for Community (1983) is widely taught in post-secondary film studies programs throughout Canada.
The daughter of a broadcaster, civil servant, diplomat, and best-selling author Mairuth Hodge Sarsfield. Hodge was exposed to arts and culture throughout her childhood. She completed her secondary school education at the École d'Humanité in Hasliberg-Goldern, Switzerland, which resulted in a cosmopolitan perspective on the world, as well as becoming fluent in French and German, and proficient in Italian.
She later returned to Canada to attend Glendon College at York University in Toronto, where she earned a Bachelor of Arts in Fine Arts in 1974. She then apprenticed at the National Film Board in Montréal before returning to Toronto to attend Ryerson Polytechnic Institute (now Ryerson University), where she received a Bachelor of Applied Television Arts in 1979. That year, she also directed the NFB short film Canada Vignettes: Helen Law, a portrait of a Chinese immigrant and her first-generation Canadian son.
While still a student, Hodge served as assistant director and associate producer on the film Fields of Endless Day (1978), one of the first Canadian productions to significantly chronicle nearly 400 years in the history of African Canadians. The film was directed by Terence Macartney-Filgate, with whom she worked — as associate producer — on the CBC TV production Dieppe 1942 (1979).
Hodge de Silva's signature film, Home Feeling: Struggle for a Community (1983), explored the troubled relations between the Toronto Police Service and residents of the city's predominantly Black Jane-Finch district. Hodge de Silva died of cancer at age 38.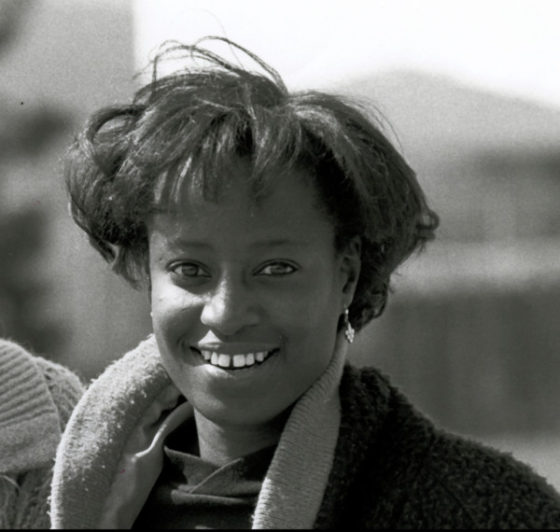 source:
http://thecanadianencyclopedia.ca/en/article/jennifer-hodge-de-silva/