Romare Bearden was an Afro-American artist. He worked with many types of media including cartoons.
Bearden was born in Mecklenburg County on September 2, 1911. He moved to New York at a young age. Bearden pursued art after graduating from NYU in 1935 and ended up making abstract collages and art.
Bearden's early work focused on unity and cooperation within the African-American community. After a period during the 1950s when he painted more abstractly, this theme reemerged in his collage works of the 1960s, when Bearden became a founding member of the Harlem-based art group known as The Spiral, formed to discuss the responsibility of the African-American artist in the struggle for civil rights.
Bearden also co-authored several books as well as authoring his own. Bearden's art evoked thought and inspired many to explore the world of abstract art. The New York Times praised Bearden as "one of America's pre-eminent artists." In 1987, Bearden was awarded the National Medal of Arts. His work in collage led the New York Times to describe Bearden as "the nation's foremost collagist"
During his success in the gallery, however, he produced Golgotha, a painting from his series of the Passion of the Christ. Golgotha is an abstract representation of the Crucifixion. One of Bearden's most famous series, Prevalence of Ritual, concentrated mostly on southern African-American life. He used these collages to show his rejection of the Harmon Foundation's (a New York City arts organization) emphasis on the idea that African Americans must reproduce their culture in their art. Romare Bearden died on March 12, 1988.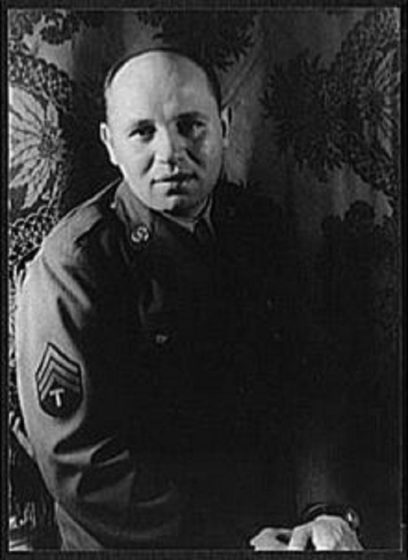 source:
https://en.wikipedia.org/wiki/Romare_Bearden