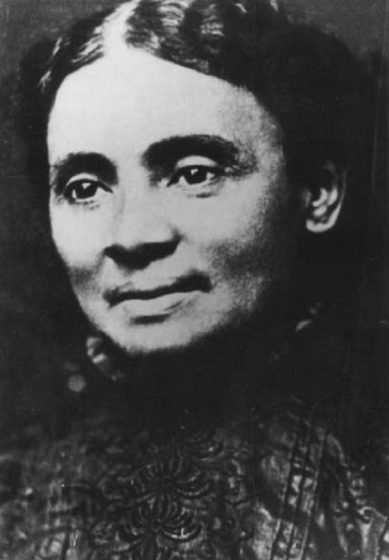 4 Top facts to know about Julia Britton Hooks
She was the first African American to teach white students at Berea College
She was known as the "Angel of Beale Street"
Opened a private kindergarten and elementary school in her home
Founded the Hooks School of Music
Julia Britton Hooks, a musician and educator who was known as the "Angel of Beale Street." She devoted her life to working with the youth and the elderly.
Hooks was born free in 1852 in Frankfort, Kentucky. Her parents, Henry Britton, a carpenter, and Laura Marshall Britton, encouraged her training in classical music. In 1869, she enrolled in Berea College in an interracial program that allowed her to study music and instruct white students in piano (she was the first African American to teach white students at Berea College).
In 1874, after completing her studies, Julia Britton moved to Greenville, Mississippi, to teach school. She married Sam Wertles; he died in the 1873 yellow fever epidemic. She participated in the successful campaign of Blanche K. Bruce, one of the first blacks to serve in the U.S. Senate. In 1876, she moved to Memphis to teach and married Charles Hooks.
An argument between her husband and her 23-year-old sister, Hattie, led to Hattie's suicide in June 1891. The newspapers reported that Charles had accused her of "immorality" and she shot herself "instead of going to church.
Hooks was arrested for numerous times for disobeying Jim Crow laws. Once while attending a performance at a Memphis theater, she was told to sit in the "colored balcony" instead of where she had sat in the main section for many other performances. She refused to leave and eventually had to be carried out of the theater by two policemen.
In 1909, Hooks became involved in the National Association for the Advancement of Colored People (NAACP). She participated in the suffrage movement, helping women gain the right to vote, and served as president of the Lexington Women's Improvement Club in Kentucky.
After her husband died in 1917, Hooks organized the fundraising for the Old Folks and Orphans Home, opened a private kindergarten and elementary school in her own home for African-American children, and founded the Hooks School of Music. Julia Hooks died on March 10, 1942.
source:
http://tennesseeencyclopedia.net/entry.php?rec=648