BY: JASMINE COCHRAN
The Harlem Renaissance, which took place between the end of World War I and the mid-1930s, was an era that saw the explosion of culture, social advancement, and art for black writers, artists, musicians, photographers, poets, and scholars.
Langston Hughes, a poet who rose to fame during the Harlem Renaissance, is still widely known today. Some students might learn about him in the classroom, and his readers find his poetry strikingly relevant, today. Below are five of the most impactful poems or lines of poetry penned by Hughes.
WARNING!
Negroes
Sweet and docile,
Meek, humble, and kind:
Beware the day
They change their minds!
Wind
In the cotton fields,
Gentle breeze:
Beware the hour
It uproots trees!
The beauty of this poem is reflected in the resistance that the black population and its supporters are exhibiting today. After years of being expected to be happy with the strides that we've made, and to not rock the boat too much, Black Americans are done with not being able to enjoy the same freedoms as our white counterparts consistently enjoy, and therefore, are rising up in ways and numbers that we've not seen since the Civil Rights Movement.
Justice
That Justice is a blind goddess
Is a thing to which we black are wise:
Her bandage hides two festering sores:
That once perhaps were eyes.
Hughes wrote this poem in response to the case of the Scottsboro Boys, nine young black men who were falsely accused of raping white women on a train during the Jim Crow era. Hughes' poem and play helped raise money for the Scottsboro Defense Fund. In recent years, we have heard of and seen our brothers and sisters unnecessarily and unlawfully murdered by those who are meant to protect us, and we've also seen most of the perpetrators walk free, suffering no consequences at all. Some have even benefitted monetarily from their transgressions. We know all too well that "justice is a blind goddess," as America, with it's half-heartened intentions to issue "justice to all," has failed.
I Too Sing America
I, too, sing America
I am the darker brother
They send me to eat in the kitchen
When company comes,
But I laugh,
And eat well,
And grow strong.
Tomorrow,
I'll be at the table
When company comes.
Nobody'll dare say to me,
"Eat in the kitchen,"
Then.
Besides,
They'll see how beautiful I am
And be ashamed—
I, too, am America.
This poem eliminates the notion that things haven't changed. They have, indeed. Today, Black Americans are afforded rights we simply didn't have before, such as not having to be hidden away from the public because of the color of our skin. While it does still happen, it's not the norm. However, many injustices are still the norm. While we sit at tables we couldn't dream of being invited to before, we still have a long fight head to ensure that our beauty, talents, and contributions are given a fair shot at exposition and recognition, because we, too, are America.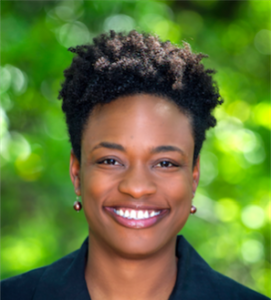 Jasmine loves people, food, culture, fitness, and nature. She wants you to find what you love and live it until you die, because if you don't do that, you're not truly living, anyway.
Sources: