Lewis Adams was a Black businessman, educator, and public policy administrator. Born a slave on October 27, 1842, very little is known about his early life. Despite not being formally educated, Adams was able to read, write, and speak several languages. He was also a skilled man who had experience as a shoemaker, tinsmith, and harness maker.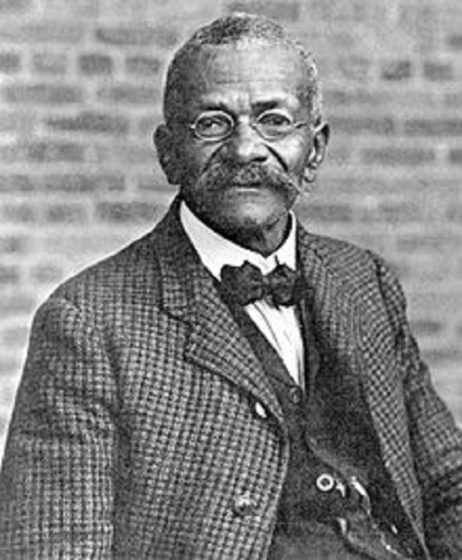 Adams was the founding force behind the establishment of a school at Tuskegee. Before the Civil War, Macon County, Alabama, was a flourishing community based upon cotton agriculture. The county seat Tuskegee was a cultural and educational center with several schools.
During Reconstruction, as a leader in the Black community, Adams was approached by two white politicians who wanted to securing the Black vote in the 1880 election. Adams agreed, but only if the two would support establishing a college for Blacks in Tuskegee. George W. Campbell, a former slave, worked alongside Adams to bring the college to Tuskegee.
In 1881, the legislature approved an act establishing the Tuskegee State Normal School to educate teachers. Adams and two other men were appointed as commissioners, and with Campbell's help, they recruited a young Virginia educator from Hampton Institute Booker T. Washington as the first principal at Tuskegee. The school was opened on July 4, 1881. Years later, the other schools located in Tuskegee moved away or closed. Lewis Adams died in Tuskegee on April 30, 1905.
source:
http://www.maconprogress.net/lewis-adams.html