Bessie Virginia Blount worked with the injured World War II amputees. She saw that the war had left so many people severely disabled, and her work was in high demand.
While working with the amputees, she began to develop devices that would assist them in regaining their independence. She invented a device that delivered food through a tube, one bite at a time, that could be used whether the patient was sitting up or lying down.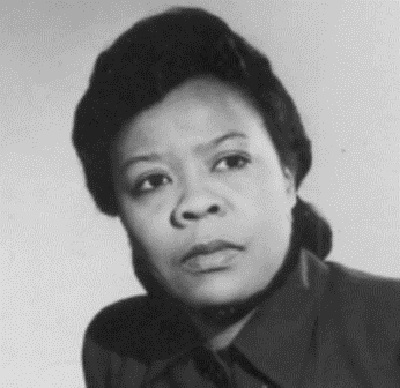 Blount was born in Hickory, Virginia, on November 24, 1914. There is not much known about her family or her early childhood, except that she longed to work in the medical field.
As a young teenager, Blount left home and traveled north to New Jersey to become a physical therapist. She studied at both Panzar College of Physical Education and at Union Junior College. Eventually, she moved to Chicago to finish her training.
Unfortunately, Blount had no luck getting her idea patented in the United States. She eventually donated the electric self-feeding device to France. In 1951, she was able to patent a simpler device called a "portable receptacle support," which allowed people to feed themselves. It used a brace around the neck to support a bowl, cup, or dish. Blount also appeared on the Philadelphia television show "The Big Idea" in 1953, becoming the first Black person and the first woman to be given such recognition.
She became a close friend of Theodore M. Edison, the son of Thomas Alva Edison, who invented the electric light. Blount and Theodore Edison held many in-depth scientific and other midnight conversations. The two shared development of ideas for his company, as well.
Blount also invented the disposable cardboard emesis basin, designed from old newspapers, cake flour, and water, shaping it and baking it in her own oven. However, the American Veteran's Administration Hospital would not use the invention and it was never patented. Nowadays, modified versions of her original design are found throughout the world.
In 1977, Blount became the first Black woman to train and work at Scotland Yard, after J. Edgar Hoover, FBI director, turned down her application. Blount operated her own business until the age of 83. In 2007, she was inducted into New Jersey's Cumberland County Black Hall of Fame. She died in 2009.
source:
http://www.myblackhistory.net/Bessie_Blount.htm
http://aaregistry.org/historic_events/view/savior-handicapped-bessie-blount