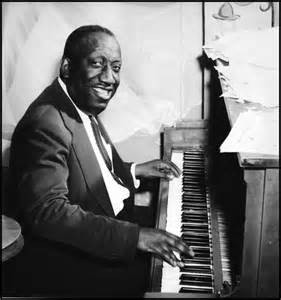 James  Johnson was an American pianist and composer. A pioneer of the stride style of jazz piano, he was one of the most important pianists who bridged the ragtime and jazz eras, and, with Jelly Roll Morton, one of the two most important catalysts in the evolution of ragtime piano into jazz.
James Price Johnson was born in New Brunswick, New Jersey on February 1, 1894 to William H. Johnson, a store helper and mechanic, and to Josephine Harrison a maid. As a boy, Johnson studied Classical music and Ragtime. He started playing professionally in a sporting house, and then progressed to rent parties, bars and vaudeville.
Johnson met Willie Smith. Smith and Johnson shared many of the same ideas regarding entertainers and their stage appearance. These beliefs and their complementary personalities led the two to become best friends. Starting in 1918, Johnson and Wright began touring together in the Smart Set Revue before settling back in New York in 1919.
Over time, Johnson became known as the best piano player on the East Coast and was used in over 400 recordings. He produced hundreds of piano rolls under his own name. He wrote several musical revues, including "Running Wild" and "Plantation Days" and his 1928 collaboration with his former piano student Fats Waller, "Keep Shufflin." His song Charleston from "Running Wild" was one of the best known and most widely recorded songs of 1920s.
Johnson is considered the "Father of the Stride" piano, and was a major influence on some of Jazz's great pianists such as Duke Ellington, Fats Waller and Thelonious Monk. On September 16, 1995 the U.S. Post Office issued a James P. Johnson 32-cent commemorative postage stamp.
sources: