Scipio Africanus Jones was a prominent Little Rock attorney and businessman. He was chief counsel to the Arkansas NAACP and his private clients included the Prince Hall Masons, Knights of Pythias, and other black fraternal organizations. He is best known for his defense of the "Elaine 12," who were sentenced to death for their retaliation during the 1919 Elaine riot. New trials were granted by the US Supreme Court, and by 1925, all 12 men were released.
Jones' mother, Jemmima Jones, was a 15-year-old slave when her son Scipio was born of mixed-race. His mother had been held by Dr. Adolphus and Carolyn Jones, who assigned her as the companion of their daughter when the girls were young.
Jones attended black schools near his hometown. In 1883, he moved to Little Rock at the age of 20 and took preparatory courses at Philander Smith College. In 1885, Jones earned a bachelor's degree from North Little Rock's Shorter College.
After college, Jones found employment as a school teacher in Big Rock District Two. He later offered to work for free as a janitor at the law offices of U.S. District Judge Henry C. Caldwell, Judge T.B. Martin, and Atty. S.A. Kilgore. While there, he began to read law books during his free time. He also became an apprentice, reading law under Circuit Judge Robert J. Lea.
He later passed the Arkansas Bar in 1889. When he had begun his studies, Arkansas had no law school for African-American students, and reading law in an established firm was still a common way to men to study the law and prepare for the bar.
Jones was a successful and powerful businessman. He was the founder and owner of People's Ice & Fuel Company, which had the distinction of being both the only black-owned and black-operated ice manufacturing company and the only black-owned and black-operated fuel company in the U.S.
Jones's last case was in 1942. He teamed up with Thurgood Marshall of NAACP's Legal Defense Fund to sue the Little Rock School District to obtain equal pay for a black school teacher. However, Jones died before completing the case in 1943.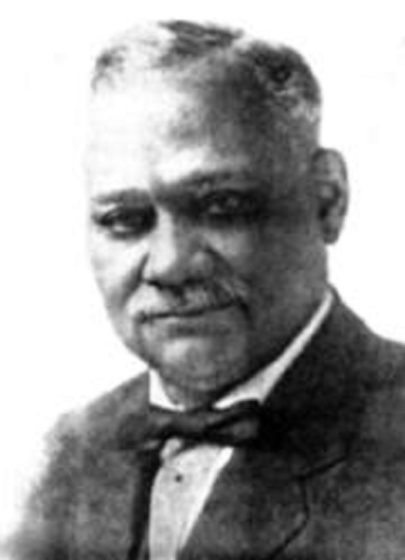 sources:
http://arkansasblacklawyers.uark.edu/lawyers/sajones.html
http://www.encyclopediaofarkansas.net/encyclopedia/entry-detail.aspx?entryID=2427