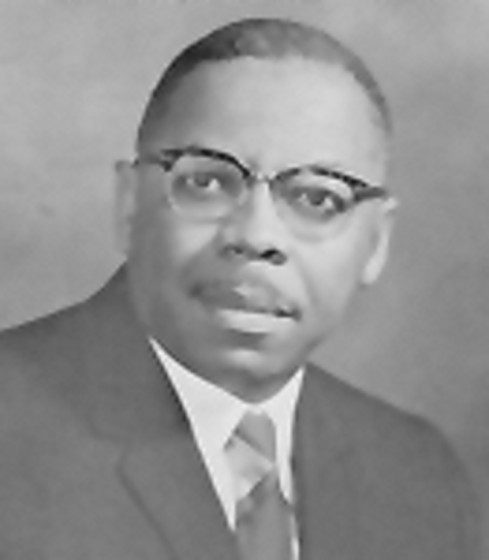 Moddie Taylor was a chemist who was best known for his work on the Manhattan Project. Taylor was born in Nymph, Alabama to Herbert. L. taylor and Celeste Taylor. His father worked as a postal clerk in St. Louis, Missouri, and it was there Taylor attended school, graduating from Charles H. Sumner High School in 1931.
After graduating, he attended Lincoln University in Jefferson City, Missouri, and graduated with a B.S. in chemistry in 1935 as valedictorian and as a summa cum laude student. Taylor began his teaching career in 1935, working as an instructor until 1939. He later received his M.S. degree in 1939and his Ph.D. in 1943.
Taylor began his two years as an associate chemist in 1945 for the top-secret Manhattan Project based at the University of Chicago. Taylor's research interest was in rare earth metals (elements which are the products of oxidized metals and which have special properties and several important industrial uses); his chemical contributions to the nation's atomic energy research earned him a Certificate of Merit from the Secretary of War.
After the war, Taylor returned to Lincoln University until 1948 when he joined  the staff at Howard University as an associate professor of chemistry, becoming a full professor in 1959 and head of the chemistry department in 1969.
In 1960, Taylor  published a textbook entitled First Principles of Chemistry, which went on to become a core textbook used in colleges throughout the United States. That same year, Dr. Taylor was selected by the Manufacturing Chemists Association as one of the nation's six top college chemistry professors. He received the Honor Scroll from the Washington Institute of Chemists for his research and teaching in 1972. Dr. Moddie Taylor died on September 15, 1976 in Washington, DC.
sources:
http://www.blackpast.org/aah/taylor-moddie-d-1912-1976
http://www.atomicheritage.org/profile/moddie-taylor