Sarann Knight-Preddy was an American business leader and gaming pioneer in the U.S. state of Nevada. In 1950, she became the "first and only woman of color to receive a gaming license" in the state.
Born in Eufaula, Oklahoma to mixed-race parents, Preddy married just out of high school and moved with her family to Las Vegas. At the time she arrived there were few work opportunities for blacks, but Preddy learned to write keno and deal blackjack.
Preddy followed her second husband to Hawthorne, Nevada, where he worked at the ammunition depot. She had the opportunity to purchase a bar. She bought it and licensed it, becoming the first woman of color to have a gaming license.
After seven years, Preddy returned to Las Vegas and worked in various "after hours" clubs in West Las Vegas, until a city ordinance was passed which banned black dealers. She tried her hand at running a dry cleaning business and a dress shop, but sold them to buy the Playhouse Lounge. Preddy was approached by the NAACP to try to break the color line against dealers. When she was unable to secure a gaming license for her own club, she agreed to a six-month trial at Jerry's Nugget and ended up staying seven years. Preddy left Jerry's to run for a seat on the Las Vegas City Council and was the first black to win a primary. She was heavily involved in trying to revitalize West Vegas, which had declined after desegregation. She operated a non-profit and tried to attract investors.
The Moulin Rouge was the first integrated hotel-casino in Las Vegas and after years of advocacy, Preddy, her husband Joe Preddy and their son James Walker succeeded in 1992 in their quest to have it placed on the National Register of Historic Places. Preddy served on a local board of the NAACP, co-founded a node of the Democratic Club in Las Vegas, and held a leadership role in the Gamma Phi Delta Sorority. She published her autobiography, 72 Years in Las Vegas in 2014. Sarann Preddy died in 2014.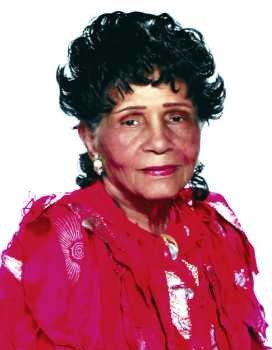 source:
http://www.thehistorymakers.org/biography/sarann-knight-preddy-41