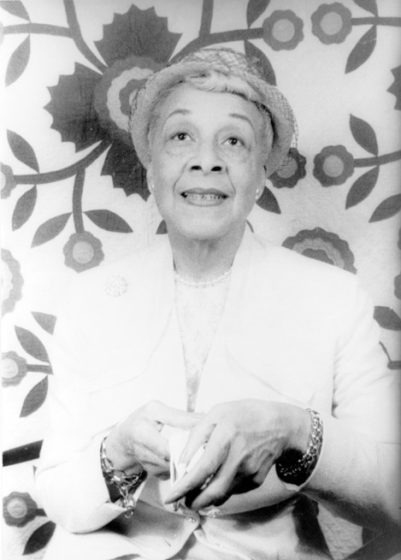 Nora Douglas Holt was an American singer, composer and music critic, who was born in Kansas and was the first African American to receive a master's degree in the United States.
She composed more than 200 works of music and was associated with the leading figures of the Harlem Renaissance and the co-founder of the National Association of Negro Musicians.
Douglas was born in Kansas City, Kansas on May 26, 1885. She was the daughter of Calvin Douglas, an African Methodist Episcopal Church minister and Gracie Brown Douglas. She graduated from Western University at Quindaro, Kansas and later earned a Bachelors degree in music in 1917.
In 1918 she earned her Masters Degree in music at Chicago Musical College, becoming one of the first African American woman to complete a Masters program in United States.
During the 1920's Holt was known as a wild socialite and was fairly wealthy due to her inheritance from her late (fourth) husband. In 1923 she married her last husband Joseph Ray, assistant to tycoon Charles Schwab. They moved to Pennsylvania, but the marriage did not last and she soon moved to Harlem and became an important part of the Harlem Renaissance.
She took a position as an editor and music critic with the Amsterdam News in 1943. During the early 1950's, Holt began hosting radio concert series called "Nora Holt's Concert Showcase" which ended in 1964. She was the co-founder of the National Association of Negro Musicians. Nora Douglas Holt died in 1974.
sources:
http://aaregistry.org/historic_events/view/nora-douglas-holt-musical-pioneer
http://brbl-archive.library.yale.edu/exhibitions/cvvpw/gallery/holt1.html