Sherley Anne Williams was an African-American poet, novelist, professor and social critic. Many of her works tell stories about her life in the African-American community.
Williams was born in Bakersfield, California. At the age of eight her father died of tuberculosis and when she was sixteen her mother died. She graduated from Thomas Alva Edison High School in Fresno, California in 1962.
In 1966, she earned her bachelor's degree in English at what is now California State University, Fresno and she received her master's degree at Brown University in 1972. The following year (1973) she became a professor of English Literature at the University of California at San Diego. She traveled to Ghana under a 1984 Fulbright grant. Her works include collections of poetry such as The Peacock Poems (1975), the novel Dessa Rose (1986), and two picture books. She also published the groundbreaking non-fiction work Give Birth to Brightness: A Thematic Study of Neo-Black Literature in 1972.
Williams is also credited as a vocalist for her contributions to  Nancy Turetzky's album. Three of the songs featured on the album were previously-written Williams poems recorded in musical format: "One-Sided Bed Blues", "Big Red And His Brother", and "The Wishon Line." The album was recorded at Studio 101 in Solana Beach, California during the summer of 1992, and released by Nine Winds Records in 1993. Williams died July 6, 1999.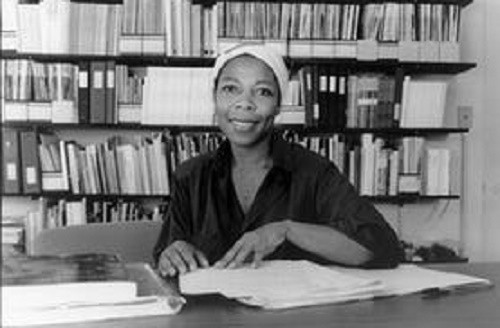 source:
https://www.poetryfoundation.org/poets/sherley-anne-williams