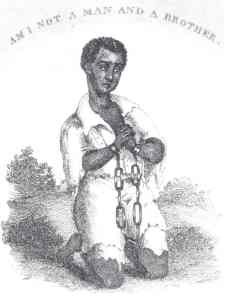 Patrick Henry Reason was an early African-American engraver and lithographer in the United States. His artistic skills were discovered when he was very young, and he rose to fame by painting paintings that displayed the brutality of slavery.
Reason was born on March 17, 1816, in New York City as one of four children. His father, Michel Rison, was native to St. Anne Island, Guadeloupe and his mother, Elizabeth Melville, was native to Saint-Domingue. He was baptized Patrice Rison in April 1816.
Reason completed his primary education at New York's African Free School. At the age of 13, his drawing of the school building was engraved for the frontispiece of Charles C. Andrews's history of the school published in 1830. He was apprenticed to Stephen Henry Gimber, an English engraver, and lithographer in the city.
Reason opened his own shop, engraving portraits and other images for anti-slavery, books, and journals. Some of his engravings included an 1835 version of the kneeling female slave, an 1840 portrait of Ohio Senator Benjamin Tappan, and the frontispiece portrait for the 1849 autobiography of Henry Bibb, a fugitive from slavery and an abolitionist lecturer. An 1840 lithograph portrait of Bibb has also been attributed to Reason.
In 1855, Reason did an engraving titled A Colored Young Man of the City of New York it depicted a chained enslaved man with his hands together on his knees as if he was praying. The quote above him asked the question; Am I Not A Man And A Brother? Though this painting had been done before by Josiah Wedgwood, Reason's version was significant because it showed the enslaved man in a softer context with a sensitive look on his face.
Reason also served as an abolitionist (along with his brother Charles Lewis Reason). He was a leader in a fraternal order, gaining recognition for Hamilton Lodge No. 710, New York, as part of the Grand United Order of Odd Fellows in America.
In 1869, Reason moved with his family to Cleveland, Ohio, and joined the firm of Sylvester Hogan, where he did jewelry and plate engraving until his death in 1898.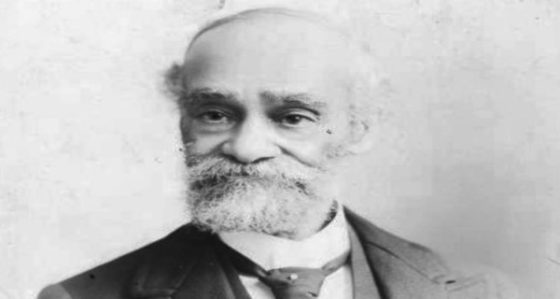 source:
https://en.wikipedia.org/wiki/Patrick_H._Reason
http://ech.case.edu/cgi/article.pl?id=RPH