Phoebe Snow was an American singer, songwriter, and guitarist, best known for her 1975 song "Poetry Man." She was described as a "contralto grounded in a bluesy growl and capable of sweeping over four octaves" by the New York Times.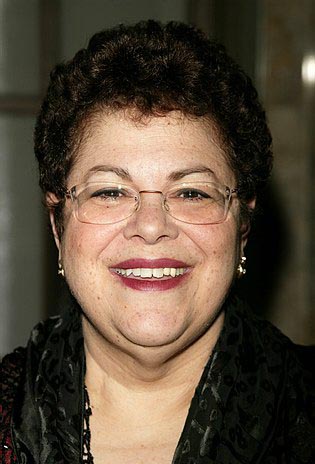 Snow was born in New York City in 1950. She was raised in a musical household in which Delta blues, Broadway show tunes, Dixieland jazz, classical music, and folk music recordings were played around the clock. Her father, Merrill Laub, was an exterminator by trade, had an encyclopedic knowledge of American film and theater, and was also an avid collector and restorer of antiques. Her mother, Lili Laub, was a dance teacher who performed with the Martha Graham group for a while.
Snow grew up in New Jersey and graduated in 1968 from Teaneck High School. She attended Shimer College in Mt. Carroll briefly before starting her musical career.
Denny Cordell discovered Snow at the Bitter End Club in 1972, along with co-owner Leon Russell of Shelter Records. He signed her to the label and produced her first recording. She released an eponymous album, Phoebe Snow, in 1974. Featuring guest performances by The Persuasions, Zoot Sims, Teddy Wilson, David Bromberg, and Dave Mason, Snow's album went on to sell over a million copies in the United States and became one of the most acclaimed recordings of the era.
Her album spawned a Top Five 1975 single on the Billboard Hot 100 with Poetry Man, it was also a Top Five album on the Billboard, for which she received a nomination for the Grammy Award for Best New Artist. Snow later signed to Columbia Records. Her second album, Second Childhood, appeared in 1976, produced by Phil Ramone.
Between 1975 and 1978, she was married to Phil Kearns, who later came out as gay. She had a daughter, Valerie Rose, who was born with severe brain damage. Snow cared for her child at home until she died on 2007, at the age of 31. While caring for her daughter, Snow continued to study opera informally as well as take voice lessons.
In 1995, Snow participated in The Wizard of Oz in Concert: Dreams Come True at the Lincoln Center in New York City, singing a distinctive medley of If I Only had a Brain; a Heart; the Nerve. Snow joined the pop group Zap Mama, who recorded its own version of Poetry Man in an impromptu duet on the PBS series, Sessions At West 54th.
Snow performed for U.S. President Bill Clinton, First Lady Hillary Clinton, and his cabinet at Camp David in 1999. Snow died on April 26, 2011, at age 60 in Edison, New Jersey.
sources:
http://www.phoebesnow.com/
https://en.wikipedia.org/wiki/Phoebe_Snow