A Black Man Talks of Reaping
I have sown beside all waters in my day.
I planted deep, within my heart the fear
that wind or fowl would take the grain away.
I planted safe against this stark, lean year.
I scattered seed enough to plant the land
in rows from Canada to Mexico
but for my reaping only what the hand
can hold at once is all that I can show.
Yet what I sowed and what the orchard yields
my brother's sons are gathering stalk and root;
small wonder then my children glean in fields
they have not sown, and feed on bitter fruit.
Arna Wendell Bontemps was a poet, novelist and librarian, and a noted member of the Harlem Renaissance.
Bontemps was born in Alexandria, Louisiana, into a Louisiana Creole family. When he was three years old, his family moved to Los Angeles, California in the Great Migration of blacks out of the South and into cities of the North, Midwest and West. They settled in what became known as the Watts district. After attending public schools, Bontemps attended Pacific Union College in Angwin, California, where he graduated in 1923. He majored in English and minored in history, and he was also a member of the Omega Psi Phi fraternity.
At the age of 24, Botemps published his first poem, "Hope," in the Crisis Magazine in 1920, Within the recorders of Darker Races of the Crisis magazine in August 1924. Which the poem describes hope as a reflection of Bontemps' life. Soon long after his publication of "Hope" Bontemps, along with many other West Coast Intellectuals, traveled to New York during the Harlem Renaissance. After graduation, he moved to New York to teach at the Harlem Academy in 1924. While teaching he began writing more poetry.
In New York, Bontemps met many lifelong friends including Countee Cullen, Langston Hughes, W.E.B. Du Bois, Zora Neale Hurston, James Weldon Johnson, Claude McKay and Jean Toomer. Hughes became a role model, collaborator. n the early 1930s, Bontemps expanded his writing as he began to publish fiction, in addition to more poetry.[4] He received a considerable amount of attention for his first novel, God Sends Sunday (1931). ontemps worked with Langston Hughes on pieces geared toward adults. They edited The Poetry of the Negro (1949) and The Book of Negro Folklore (1958). Bontemps died on June 4, 1973, at his home in Nashville.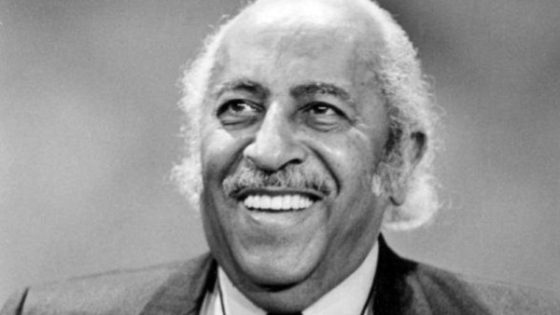 source:
https://en.wikipedia.org/wiki/Arna_Bontemps