Rev. James William Charles Pennington was a Black educator, orator, author, and abolitionist. He was born a slave on Maryland's Eastern Shore and sold with his mother and siblings.
Pennington ran away from the cruel life of slavery and found refuge with a Quaker family living in Pennsylvania. Through the Underground Railroad, he found a home on Long Island, NY, where he was able to get a fundamental education. He taught in schools on Long Island, and in Connecticut. A blacksmith by trade, he settled in New Haven, CT, and audited classes at Yale Divinity School from 1834 to 1839. He was noted as the first black man to attend classes at Yale.
During the early 1830's, he emerged as a well-known leader throughout the black churches in New England. He got involved in politics and was active in the Union Missionary Society, which was known to encourage boycotts on items produced by slaves.
While in Europe, Pennington earned the degree of Doctor of Divinity from the University of Heidelberg in Germany. In 1843, he attended the World's Anti-Slavery Society as the representative from Connecticut, the first of several international tours in Europe on behalf of the international abolition movement.
Pennington's narrative portrays his life as both a physical and spiritual progression. His treatment of both movements—from slavery to freedom and ignorance to wisdom—condemns the chattels principle and stresses the urgency of education.
In the 1850s in New York, he helped to organize one of the nation's earliest civil rights societies, the New York Legal Rights Association. He was a prolific writer and is noted for his prose, religious leadership, and abolitionist efforts. Pennington died on October 22nd in Jacksonville FL.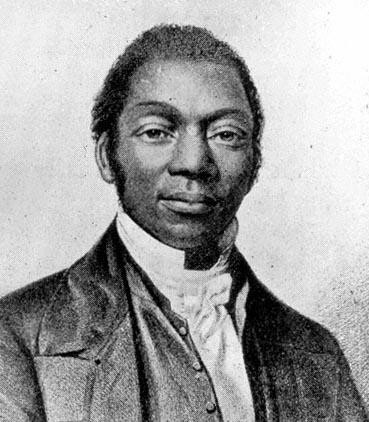 sources:
http://docsouth.unc.edu/neh/penning49/summary.html
https://en.wikipedia.org/wiki/James_W.C._Pennington