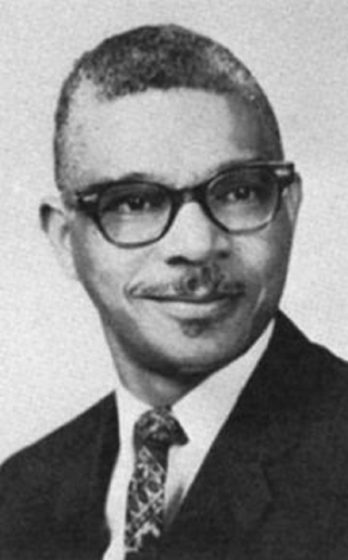 Jefferson Eugene Grigsby, Jr. was a renowned artist and educator. His interest and enjoyment in art and creativity began in childhood and was later pursued through formal education.
Grisby was born on October 15, 1918 in Greensboro, North Carolina.  He earned a BA from Morehouse College in 1938 and an MA from Ohio State University in 1940. Grigsby continued his studies at Arizona State University, Columbia University, the American Artists School in New York, and the Ecole des Beaux Arts in Marseilles, France. In 1963 Grisby was awarded a Ph.D from New York University.
Grigsby volunteered for the U. S. Army in 1942 when the United States entered World War II. For his services, he was awarded the Purple Heart and Bronze Star. After the war he returned to teach in Phoenix, Arizona at Carver High School, which was an all black institution until the Supreme Court declared segregated schools unconstitutional in 1954.  Grigsby later moved to Phoenix Union High School where he stayed for eleven years before joining Arizona State University's School of Art in 1966 where he remained for twenty years.
Grigsby's art exhibitions have been acclaimed and numerous. Using a variety of media, color and texture, his subjects range from the abstract to more defined depictions. The year he graduated from Morehouse, Grigsby held his first professional art exhibition at the second Annual Exhibit of African American Artists hosted by Dillard University in New Orleans. Since then his work has been seen all over the world.
Grigsby wrote for the International Review of African American Art, Outstanding Educators of America, Afro-American Artists and Ebony. He also served as vice president of the National Art Education Association for two years from 1972 to 1974, and later as President of the Arizona Art Education Association from 1986 to 1990. Grigsby was named NAACP Man of the Year as well as Art Educator of the Year by the National Art Education Association.
sources:
original article found at:
http://www.blackpast.org/aah/grigsby-jr-jefferson-eugene-1918