Rev. Stephen Gills Spottswood was one of the leaders in the fight against police brutality in Washington, D.C., during a campaign that lasted from 1936 to 1941. Spottswood served as a juror during a mock trial of the police department in 1937, and later presided over the funeral of two victims attended by over a thousand people. Spottswood is most noted for his work as bishop of the African Methodist Episcopal Zion Church (AMEZ) and chairman of the NAACP.
Spottswood was born in Boston, Massachusetts, and was the only child of Abraham Lincoln and Mary Elizabeth Spottswood. He attended Freeport High School in Maine and later went on to attend Albright College, earning a B.A. in history in 1917; Gordon Divinity School; and Yale Divinity School, where he earned his doctorate.
Shortly after finishing his undergraduate work, Spottswood was named assistant pastor of the First Evangelical United Brethren Church in Cambridge, Massachusetts, followed soon after by an appointment with the African Methodist Episcopal Zion Church (AMEZ). Spottswood joined the NAACP in 1919 and was an active voice for racial equality throughout his adult life. He earned the reputation as an outspoken critic of racial injustice.
In his speech in Cincinnati in 1970, Spottswood delivered a controversial and widely publicized keynote address covering a number of topics. He warned people not to trust segregationist Alabama governor and presidential candidate George Wallace, who had begun to speak of a more positive stance on racial issues. He also condemned racism in law enforcement, stating that "killing black Americans has been the 20th-century pastime of our police."
However, his most prominent criticism was directed at Richard Nixon and his administration treatment of blacks, call it "anti-negro." In particular, he criticized Nixon's cutting of various social programs related to housing, poverty, and equal opportunity, and accused Republicans of seeking to undermine the Voting Rights Act and desegregation of schools. Spottswood died in 1974, he was 77.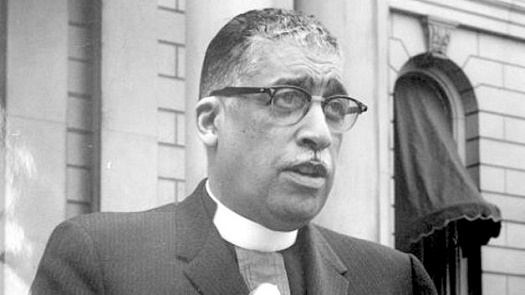 sources:
http://www.wow.com/wiki/Stephen_Gill_Spottswood
https://en.wikipedia.org/wiki/Stephen_Gill_Spottswood