Lou Rawls will forever be remembered for his deep distinctive voice. He was a singer, entertainer, and long time education activist.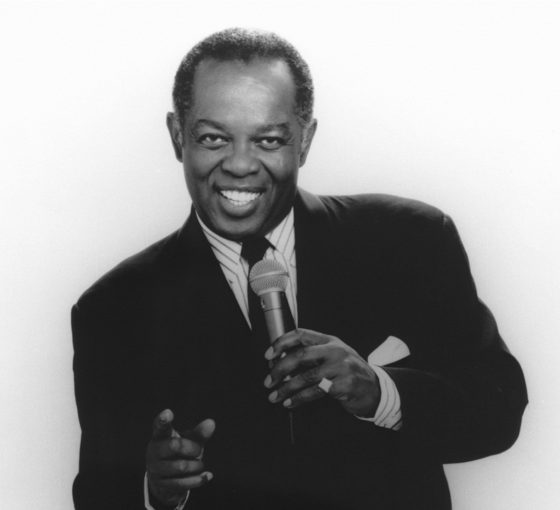 Rawls was born in Chicago and raised by his grandmother. At age of seven, he was a member of his Baptist church choir. As a teenager, his singing expanded with trips to the Regal Theater to see Billy Eckstine, Arthur Prysock, and Joe Williams. A high school classmate of Sam Cooke, Rawls sang with Cooke in the Teenage Kings of Harmony, a 1950s gospel group.
He later moved to Los Angeles, where he was first recorded, and was a member of the Chosen Gospel Singers. He also sang with The Pilgrim Travelers before enlisting in 1955 as a paratrooper in the Army's 82nd Airborne Division. After leaving the army, he returned and rejoined the Travelers.
In 1958, while touring the South with the Travelers and Sam Cooke, Rawls was in a serious car crash that killed one passenger. Rawls was pronounced dead before getting to the hospital, where he stayed in a coma for almost a week. It took him months to regain his memory and a year to fully recuperate from the life-changing event.
Rawls was signed to Capitol Records in 1962, and his first Capitol release was "Stormy Monday." Rawls also sang the background vocals for Sam Cooke's recording, "Bring it on Home to Me." Though Rawls' 1966 album "Live!" went gold, Rawls wouldn't have a star-making hit until he made "Soulin."
In 1971, Rawls released the Grammy-winning single "Natural Man." Five years later, his greatest album success came with "All Things in Time." The album produced his most successful single, "You'll Never Find Another Love Like Mine," which topped the R&B charts, reached number two on the pop charts, and went platinum.
Apart from his musical prowess, Rawls was also known for his fundraising efforts for education purposes. Rawls died in 2006, after being treated for lung and brain cancer.
source:
http://www.lourawls.com/final_frameset.html\