Robert Morton Duncan was a pioneering Ohio jurist who was the first African American to serve on the Ohio Supreme Court. He also decided the Columbus schools' historic desegregation cases.
Justice Duncan is recognized for many first, he was the first to win a seat in a statewide Ohio election, the first to serve on the U.S. Court of Military Appeals, first to serve on the Supreme Court of Ohio, and the first to be appointed to the federal bench in Ohio.
Robert Morton Duncan was born in Urbana, Ohio on August 24, 1927. He attended a desegregated school during his primary years in a segregated community. In 1948, he received his bachelor's degree from Ohio State University. He earned his law degree in 1952. Graduating as president of his law class,
Duncan served in the U.S. Army in Korea from 1952 to 1956. A family acquaintance from Champaign County, William Saxbe, was elected Ohio attorney general. Saxbe asked Duncan to serve as assistant attorney general and it was his experience there that changed Duncan's views on his role as a lawyer. Duncan was hired by Russell Leach as the assistant city attorney for Columbus, where he tried criminal cases for four years in 1960.
In 1966, Duncan was appointed to Franklin County Municipal Court. Gov. James A. Rhodes appointed him to succeed Supreme Court Justice Paul W. Brown in 1969. He left the Supreme Court in 1971, when President Richard Nixon appointed him to the U.S. Court of Military Appeals, a three-justice bench created by Congress in 1950, as the highest court for military personnel. Nixon appointed Duncan to the U.S. District Court for southern Ohio in 1974.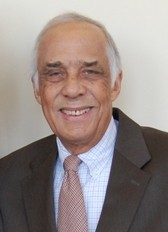 sources: